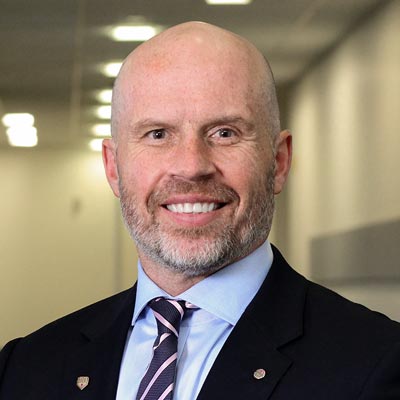 Edward G. Benes
PE, Esq.
President, Leo A. Daly Company
Deputy Chief Executive Officer
Expertise
Legal
Risk management
Ethics
Compliance
Edward Benes P.E. is President and Deputy Chief Executive Officer and has been with the Leo A. Daly Company since 2012. As Deputy CEO, he assists Chairman and CEO Leo A. Daly III, in developing strategy and operations for the firm. He is responsible for managing the company's business operating groups, as well as overseeing the company's legal, Human Resources and finance functions.
Prior to becoming the Deputy CEO, Edward was Senior Vice President, General Counsel, and part of the company's Executive Team. Before becoming an attorney, Edward was a Project Manager and Engineer responsible for designing and managing large infrastructure projects in the midwestern United States. 
Benes is a licensed professional engineer in the state of Illinois and is admitted to practice law in Illinois, Arizona, Colorado, Texas and before the United States Patent and Trademark Office. Benes received his civil engineering degree from Purdue University, attended graduate school at Northwestern University and received his law degree from Loyola University Chicago.