Women in design leadership: three tips to harness resilience and work toward leadership
by Kristina Crawley, AIA, NCARB, LEED AP
Commercial Market Sector Leader, LEO A DALY Washington, D.C.

Resilience: the ability to resist hardship.
Leadership: Many definitions exist for leadership. However, if I turn to the LEO A DALY Leadership Institute for a definition, it would most certainly have a focus on the following traits: trust, authenticity and humility.
For women leaders in the architecture, engineering and construction industry, the meaning of resilience in our careers is well understood. Hardships are almost expected – if not daily, on a regular basis. The good news is, it is how you face hardships with resilience that makes you a leader.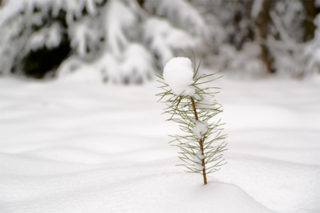 How Do We Harness Resilience to Become Leaders?
When you look across the spectrum of professional leaders, there are advantageous behaviors that rise to the top for women or men. Three of the most powerful include:
Get Comfortable Being Uncomfortable
From Vimeo's newly minted 34-year-old woman CEO, Anjali Sud: "I think that when you are pushed outside of your comfort zone, you get off that learning curve so much faster and you develop as a leader so much faster." (Business Insider, April 20, 2018)
Earlier this spring, Elizabeth Diller of Diller Scofidio + Renfro and visionary of the High Line park in New York City, was the only architect named in Time's 100 Most Influential People alongside powerful leaders such as Elon Musk, Oprah Winfrey and Jeff Bezos. When Diller was faced with designing the High Line, she started with one question: What will failure look like? (Wall Street Journal, Picturing Failure, Sketching Dreams Oct. 9, 2010). That uncomfortable question propelled her into a league of her own.
"It takes so much creative will and creative energy to educate people, to get consensus, to develop ideas that have never been done."
The act of being uncomfortable is, at its core, essential to being a leader: charting the future, having difficult conversations and identifying change.
Create Your Own Opportunities
"Look where others aren't looking," says Vimeo CEO Anjali Sud. If you are on a leadership track, or want to be, begin thinking outside of the normal routes and be proactive. Be thoughtful and authentic and creative – it's what architects and engineers do best!
This leads me to the next point…
Build Trusting Relationships and Be Authentic
Being authentic is critical to being a resilient leader – and no one can tell you what that is except for you. It all starts with connecting with others and building trusting relationships. If you build relationships with others, they will rally around you during the best and the most trying of times.
"If we can't communicate and connect with people, our happiness and health will suffer significantly. Communication is the largest single factor determining what kinds of relationships a human makes with others and what happens to him. Great relationships are the magnifier of joy. Life is a crazy ride, but if we learn to communicate and connect, it's a heck of a lot more fun." (Forbes – Have Better Conversations and Reduce Awkwardness: 3 Tips from Tribute Cofounder Andrew Horn – April 19, 2018)
A Lifelong Journey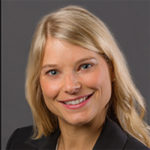 Grace Sober, an engineer with Lockwood, Andrews & Newnam and a leader in our company, summarizes resilience and leadership best:
"Leadership is truly a lifelong journey and not a toolbox that can be summarized in a PowerPoint presentation or a Word document. Leadership is dynamic and changing and requires a constant dialogue with your inner self and those around you.
"Whether we choose to recognize it or not, we are all leaders in some capacity and have an impact on others. Leadership Institute helped me step back and ask, 'what is my leadership style saying about me? How am I impacting others without even realizing it? Am I working out of passion or out of stress? What can I do right now to nurture another leader?' By pausing to consider these questions on a regular basis, there is an immense opportunity for future learning and growth. The key is being proactive with regard to self-awareness and recognizing opportunities for improvement at every step of the process."
Follow Our Series
I encourage you to follow our Women in Design Leadership series. The next installment focuses on our Washington, D.C., office's new space, designed by an all-woman team!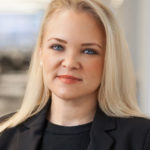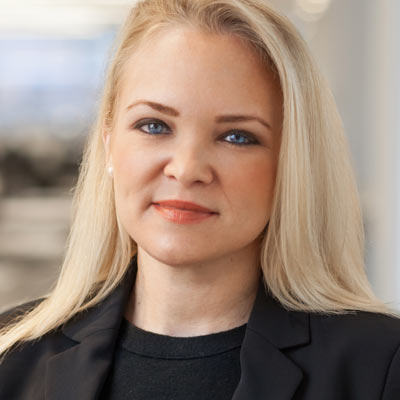 About the author
Kristina Crawley has more than 13 years of experience in commercial mixed-use, hospitality, retail, restaurant and workplace design in the United States and abroad, including commercial and mixed-use projects from Shanghai to South Korea to Dubai. Kristina encourages thought leadership and mentorship and is an enthusiastic supporter of women in the professions of architecture, engineering and construction. With a passion for contextual design and placemaking, she has published several articles on resilience, international architectural responses to climate change and post-disaster reconstruction.