Rapid warehouse expansion prototype helps suppliers cope with COVID
Unprecedented e-commerce demand, shifts in product mix and worker health concerns are driving the need for modification and expansion projects
By David M. Stephani and Russell Schertz
COVID-19 has put significant new pressure on distribution facilities. Unprecedented demand for direct fulfillment and new threats to worker health have changed how warehouses operate. Over the last several weeks, we've spoken to a number of clients who are looking for ways to quickly expand base buildings to meet overflow demand.
In an effort to streamline our response and expedite projects, our food, distribution and manufacturing experts put together to prototype that, with 40 hours of design work, gives clients everything they need to move forward with an expansion project. You can view the prototype study here:
Ready in 40 hours
LEO A DALY's rapid expansion service provides full architecture, engineering and costing services to allow distributors to quickly and efficiently right-size their facilities. Our distribution and refrigeration experts have done all the prep-work. In roughly 40 hours of production time, our team can provide clients with the necessary schematic information to proceed with funding requests for expansion projects that will greatly improve operations. This includes programming, planning, engineering narratives and cost estimating.
The prototype addresses the following challenges identified by our clients:
Immediate need for rapid expansion due to end-user purchases, lack of SF for inventory
Increased demand for food storage, both ambient and low temperature zones
Increased support space for new staff hires (admin, drivers and facility workers)
Disruptions/bottlenecks in trucking and operations flow on-site
Choice between expanding base building vs temporary space build-out
About the study
Our base study considers three critical parts of the typical distribution center: dry storage, cold storage and support space. Starting with that prototype, we then rapidly evaluate your existing facility, provide recommendations and execute design.
The prototype is carefully designed to tie into all existing engineering systems, including structural, electrical, industrial refrigeration and life safety systems. Support space expansion meets the additional space and electrical needs of additional warehouse equipment. Unique site conditions and traffic circulation issues are considered to retain a functional and future-proof operational flow.
For more information, read the short concept study embedded above and then contact one of the authors: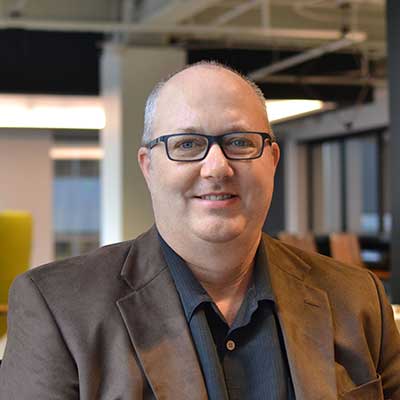 David M. Stephani is LEO A DALY's food, distribution & manufacturing team lead in Minneapolis. He has extensive experience leading project initiatives of varying complexity across a multitude of project types for food, manufacturing and distribution clients. Dave exceeds his clients expectations through a demonstrated ability to inspire and manage teams to creative and collaborative outcomes. His consistency in delivering projects on time and on budget, is second only to his outstanding client service.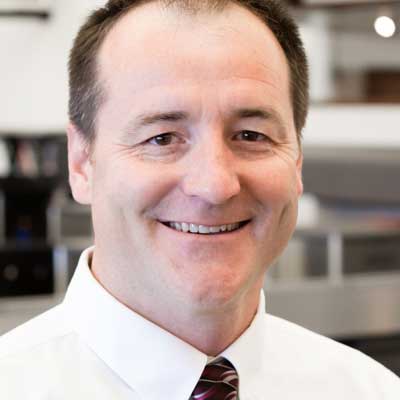 Russell Schertz is market sector leader for food, distribution and manufacturing in LEO A DALY's Omaha studio. Russ has two decades of experience managing projects that include ammonia refrigeration, automated crane systems and robotics. He is experienced in site design, building envelopes, utility systems, manufacturing lines, control systems, material handling and finished-goods distribution for both greenfield projects and plant expansions.