LEO A DALY rapidly repurposes hotels for COVID-19 response
Hotel2Hospital concept would relieve hospital

bed shortages and help hoteliers weather an economic storm
By Joshua Theodore, ACHE, EDAC, vice president, global health practice leader
Since the COVID-19 crisis began, our design teams have been in constant contact with hospital administrators and hoteliers discussing the rapidly accumulating challenges. On the healthcare side, hospitals are concerned that the mounting infection rate may overwhelm bed capacity already spread thin by flu season. On the hospitality side, hoteliers have experienced a catastrophic drop in room bookings as travel bans and shelter-in-place orders went into effect.  
In early March, our healthcare and hospitality teams got together to discuss design solutions that could help both stakeholder groups. What would it take to convert a hotel into a hospital on a short-term basis? What practical and political challenges stand in the way, and what can be done to solve them quickly and safely?  
Since conducting this exercise, we've seen a surge of interest from health systems, government agencies, developers and hotel owners in the Hotel2Hospital prototype. In the coming weeks, we expect to announce more. For now, here's a quick snapshot of the concept. 
Why a hotel? 
Hospitals and hotels have several common characteristics that make this a promising solution. Both are comprised of private, individual rooms with a dedicated toilet and HVAC systems. Air handling is critical to patient and staff safety in infectious disease environments, so hotel rooms have an instant advantage over other typologies in terms of viability.  
Hotels and hospitals both have food service, cleaning service, waste removal and laundry services built in. These functions are critical to any inpatient healthcare facility. They are secure and can control access and exiting. Many are located near existing hospitals. Finally, hotels are experiencing high vacancies, and will for as long as this crisis persists.  
What level of patient acuity? 
COVID-19 presents with a variety of symptoms depending on the risk factors present in the patient.  Hospitalization is not necessary for most COVID-19 patients, but many will require some level of care, and others will need to be isolated to prevent the spread of the disease.  
Hotel2Hospital presents three models of adaptive reuse for hotels depending on acuity. Each of these will require a different level of biocontainment and different levels of intervention to the physical building. Ventilators and telemetry would not be utilized for this alternative care facility type. 
Reuse Model 1 – Quarantine – Suspected or asymptomatic COVID-19 patients may be isolated in quarantine facilities to house them and keep separated from the healthy populace. A quarantine keeps them away from others so they don't unknowingly infect anyone. Ventilators and telemetry would not be utilized for this alternative care facility type. 
Reuse Model 2 – Symptomatic / Isolation– These facilities are reserved for those patients with some underlying risk factors that are already sick, but likely will not progress to becoming seriously acute or require full-ICU inpatient treatment. Ventilators and telemetry would likely be utilized for this alternative care facility type if necessary. 
Reuse Model 3 – Uninfected – Many non-infected (i.e.: orthopedic, neuro, gastro) patients currently occupying hospital beds could potentially receive treatment in an alternate care environments to free-up hospital bed and progressive care capacity for more acute COVID-19 patients.   Ventilators and telemetry would not be utilized for this alternative care facility type 
Hurdles to overcome 
There are other challenges to overcome that must be dealt with through collaboration with clients, governments and building code officials. Staffing, HVAC, building code, cleaning and support standards, medical equipment management, power infrastructure, and equipment lead time are all important. Ideally these facilities are located close to healthcare campuses and can logistically be supported by the nearby health system. 
Our design teams are currently meeting with hospitals, federal officials, developers and hotel owners to work through the many complexities of making this a reality and meeting the expected stress on our national healthcare capacity.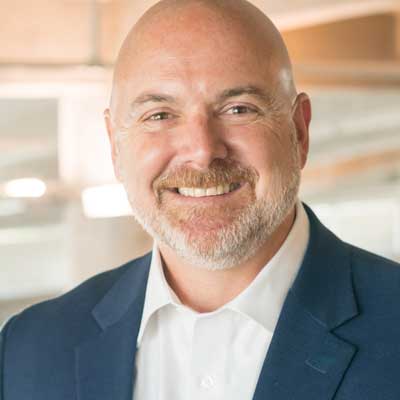 For more information, contact Joshua Theodore, ACHE, EDAC:
Joshua Theodore is vice president, global health practice leader with LEO A DALY. He guides strategy, business development and overall design excellence for our health practice worldwide. Approaching 30 years in the industry, he has gained a broad perspective from the planning and implementation of all types of health facilities in more than 15 states, the United Kingdom, Middle East and Caribbean.
Email Josh at JATheodore@leoadaly.com.