Healthcare M&A: strategies for successful infrastructure integration
Infrastructure integration planning sometimes slips through the cracks during a healthcare merger or acquisition. Here's how to do it right.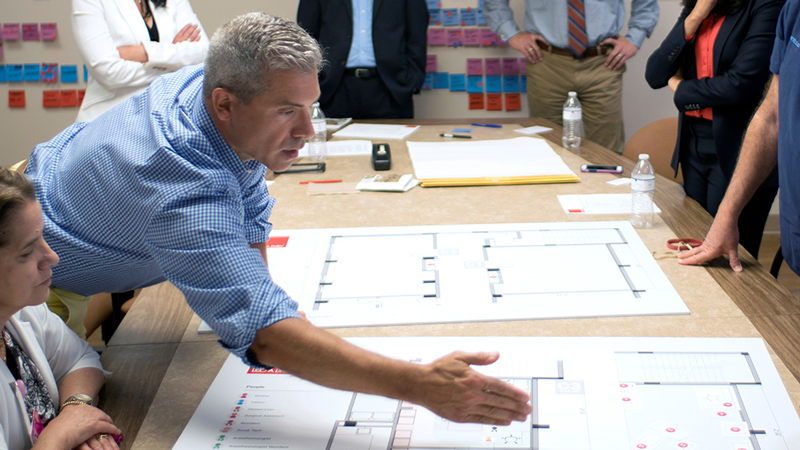 The United States healthcare system is undergoing many transformative changes, and among them is a growth in consolidation. According to a September 2021 report by Fierce Healthcare, there had been 187 Mergers and Acquisitions to date in 2021 – nearly double what it was for the same period the previous year. Smaller hospitals, especially those located in rural areas, are being integrated by larger healthcare systems at a rapid pace. 
Healthcare mergers can make sense for many reasons. For one, the smaller hospitals gain the ability to attract customers by leveraging the brand visibility of a well-known health system. The deep pockets of a large system also help smaller hospitals complete infrastructure improvements, upgrade equipment and recruit better-trained physicians. Ultimately, this benefits the patients, as the rural facilities can provide quality care closer to home, and patients no longer have to travel long distances to get the treatment they need. The primary healthcare system benefits from the increase in market share. 
Why do healthcare integration efforts fail?
Successful execution of a healthcare merger or acquisition can be quite challenging. The changes resulting from M&A can induce quite a bit of uncertainty, disorientation, and navigational challenge, both for the patient and the target healthcare system. This adds stress and anxiety to the patient experience, which is often directed towards the clinical staff, thereby increasing the risk of medical errors and lowering patient satisfaction scores.  
The facility is an important factor that ties staff, patient satisfaction and revenue streams together. But too often, Infrastructure Integration planning  sometimes slips through the initial financial and legal modalities of an M&A strategy session. To counter that, executives should plan for infrastructure integration during the visioning stages of M&A. For an Infrastructure integration strategy to be successful, planning, market analysis, feasibility studies and facility condition assessments are needed. Needs assessment reports and customer satisfaction surveys can also provide valuable insights into the strategy and goals.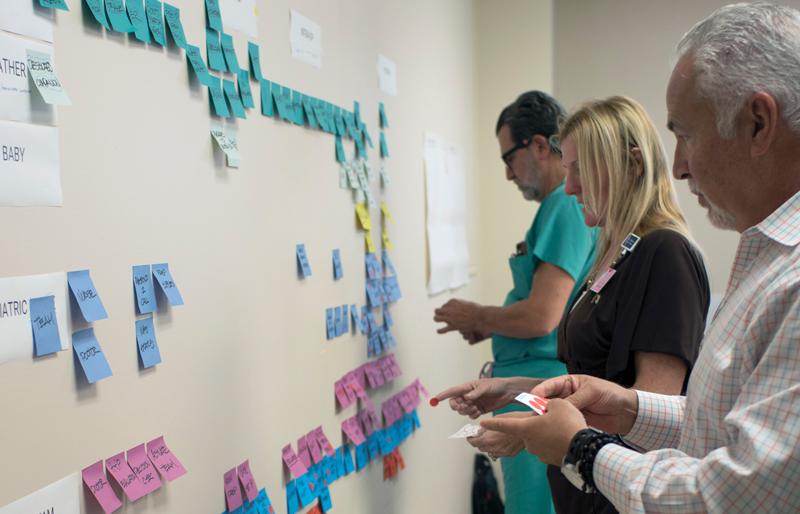 What makes facility integration successful?
Ultimately, the goal of integration is to improve patient care, which involves a dynamic process of optimization leading towards patient satisfaction. Two of the most successful means of such optimization are space standardization and space flexibility.  
Standardization simplifies processes, tasks, and designs. It facilitates the process of reusing facilities, enhances patient safety, reduces staff error and helps organize patients' activities. One of the prerequisites of successful standardization is stakeholder engagement to choose healthcare products and services. Simply put, a product or service is a good choice if it is recommended by its key beneficiaries. To gather this feedback, the process should involve healthcare administrators, caregivers, former patients and family members sharing their experience and insights. From an M&A perspective, this is important to make sure the standardization and facility integration goals suit the culture and people of the region.   
Stakeholder engagement, feedback and buy-in give healthcare systems evidence-based goals that ensure quality patient care while supporting fiscal responsibility. With solid goals in place, and with leadership commitment, standardized guidelines give healthcare administrators evidence-based basis to sell their groundbreaking ideas, implement new processes and continuously improve.  
Standardizing spaces
The more the processes and designs are standardized, the easier and more efficient the staff will find it to adapt and function in that environment. For example, in a standardized patient room, the staff always knows where to find equipment and supplies. Staff can address the patient in a routine manner and make observations/assessments in the same order. Checking and administering medications occur in the same pattern for every patient, and documentation of patient care occurs in the same system in the same location in each room. This leads to fewer medical errors and substantially reduces wasted time. 
Flip through the slider above to get a picture of a standardized clinic design.
This is also true of standardized floor plans for patient care units. Administrative areas, decentralized clinical work areas, imaging viewing areas, meeting rooms, offices, supply and equipment storage areas, clean and soiled utility and housekeeping rooms should all be placed in the same location on all floors. This standardized design makes it easier and more efficient for physicians and staff to move about in the facility. Supply and dietary staff who deliver goods to each unit can do their job more efficiently in a standardized environment. Further, standardization can reduce the cost of the design process and make for easier future expansion or addition of services.  
Making spaces more flexible
According to a 2004 study in the American Journal of Critical Care, each time a patient is transferred from one unit to another, their length of stay is increased by approximately half a day. In addition, transferring a patient increases the opportunity to lose patient items, creates a potential for a staff injury from pushing a heavy bed, decreases patient and family satisfaction, and creates delays in treatment until other staff catch up with the patient in a new location. 
Flexibility improves productivity and saves time by allowing different functions to take place within an intelligent, multi-purpose space. The use of common spaces for multiple-purpose functions reduces staff and patient travelling distance and mitigates the pressure associated with transferring fragile patients from one functional space to the next for treatment.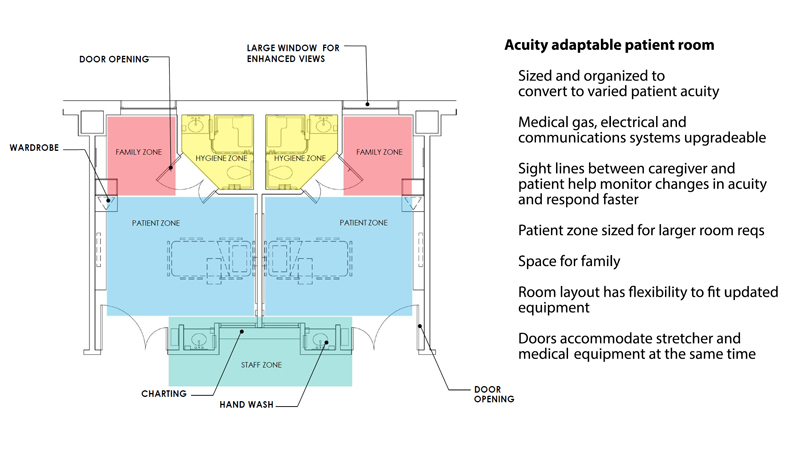 Another flexibility strategy is the use of standardized patient rooms.  This approach, also known as the "universal" or "acuity-adaptable" room, allows facilities to swing beds between specialties based on patient demographics. In facilities that do this well, patients can remain in their rooms for the duration of their stays while staffing levels flex according to the patient's acuity (acuity flexible staffing).  
According to the book Evidence-Based Design for Healthcare Facilities by Cynthia McCullough, specialty medical services such as cardiac, trauma or burn work well with an acuity-adaptable model of care. However, some who have changed to this model find it challenging to implement and keep up with the caregiving requirements, primarily because of staffing competencies. However, the acuity-adaptable room has many benefits for the patient. Depending on circumstances, nursing leadership should at least consider a staffing pattern that allows staff to flex according to acuity while the patient remains in the same room. 
Administrators must always be willing to push for a baseline standardization in the patient environment to ensure it can support many models of care. With a balanced emphasis on serving both the patient and the staff's needs simultaneously, these initiatives can have significant impacts on infrastructure flexibility. 
How can healthcare systems prepare to standardize?
Healthcare systems looking at a merger or acquisition should form an internal team tasked with procuring and processing inputs from various stakeholders into a well-developed set of standards tailored to the organization. This team should include a network of architects, planners, vendors, and manufacturers who will support the installation of standard conditions. Begin the process by designating pilot projects, for example: patient rooms, exam rooms or nurses' stations.  
It is important to note that standardization, while effective in providing structured methods, is still a guideline and not a one-size-fits-all solution. Some locations may need to adapt alternate options that account for different geographical and demographic conditions. This added layer of flexibility empowers healthcare providers to meet the diverse cultural and healthcare needs of the demographics they serve and further supports their vision of continuous improvement to optimize conditions and quality of care. 
How can LEO A DALY help?
LEO A DALY has contributed to positive outcomes of major capital asset planning initiatives for more than 100 years. During a typical project visioning session of standardization, we do not limit the key stakeholders to facilities personnel only; but also include various groups such as nurse managers, patient experience specialists, executive leadership, and community members like former patients and their families. The more exhaustive the feedback, the better informed decisionmakers can be in their development of standardization guidelines.  
We've led numerous infrastructure improvement and integration efforts with multiple healthcare organizations and developed standards for many of our clients across the country, including a major revision to the VA Design Guide in 2020. As a team, we have consistently proven our expertise and added value to develop standards for healthcare facilities integration.