A first for the VA and a gift to our veterans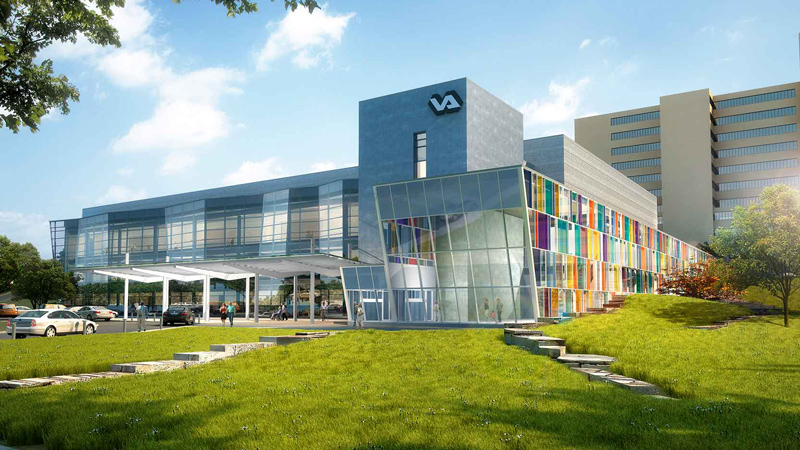 by Jeffrey S. Monzu, AIA, NCARB, Vice President, Senior Project Manager
In an op-ed published by the Omaha World-Herald Feb. 16, U.S. Sen. Deb Fischer praises the United States Veterans Affairs' first use of public-private partnership funding to deliver the new Omaha VA Ambulatory Care Center. As the project's lead designer, LEO A DALY has collaborated with the VA to deliver innovations throughout the project, contributing to its being "under budget, ahead of schedule." 
"Although a complete economic analysis has not yet been completed," Fischer wrote, "VA estimated that the clinic would cost about $120 million if it were built as a standard federal construction project. Under the Omaha-devised public-private partnership program, the estimated cost has dropped to $86 million. That means potential savings as high as $34 million."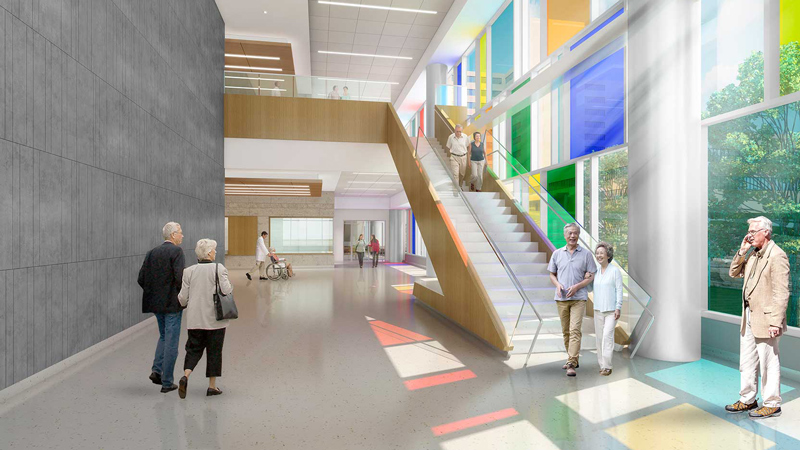 As of March 1, 2019, construction approaches 30 percent complete, and the 160,000-square-foot facility is anticipated to open in summer 2020. Our integrated approach to architecture and engineering continues to forge innovations, while making gains in schedule and cost. For example, by specifying the use of a soil-nail wall rather than traditional excavation, we shaved weeks off of site preparation. At the same time, this innovation allowed traffic to the existing hospital to flow normally, without the additional costs associated with a second entrance or temporary detours.
The Omaha VA Ambulatory Care Center will be a first in the nation. As Sen. Fischer explains, Congress passed legislation specifically to support this project. A $30 million private donation to fund more than a third of the cost compelled what came to be called the "Communities Helping Invest through Property and Improvements Needed for Veterans Act of 2016," better known as the C.H.I.P.I.N. for Vets Act.
By prescribing P3 delivery, the donor, Heritage Services, also prescribed opportunities for design innovation. For example, a blast-hardened curtain wall resembling a fluttering American flag will flank the hospital's north side, blending thoughtful architectural detail with practical engineering.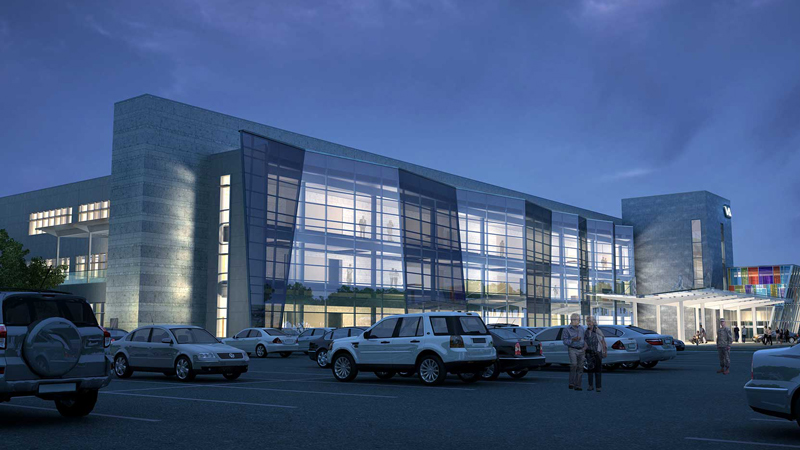 "It is beautiful," Heritage Services President Sue Morris said about the facility in an Omaha World-Herald article published March 4. "It'll be a phenomenal space. It's a tremendous gift to our veterans."
Additionally, surgery staff collaborated with our designers to specify operating room temperature range. We met temperature and humidity requirements while lowering the supply-air dew point using desiccant dehumidification equipment, an innovation that reduces energy consumption.
We also deployed innovative methods such as virtual reality to "virtually tour" electrical and mechanical infrastructure for more precise design specifications. These are just a few of the innovations informing this revolutionary project's success.
"I am proud of Nebraskans," Fischer concluded, "for rising to this occasion and for coming up with an innovative and resourceful idea to keep our promises to those who have served our country."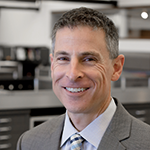 About the Author
Jeff Monzu's primary focus is leading the planning, programming, design and project management of healthcare facilities. Over the past few years, he simultaneously managed a $34 million critical care hospital project requiring multiple trips to the client's rural location, while completing design on a $100 million project that consolidated a healthcare provider and a medical school into a hospital campus.
For his dedication to helping smaller communities and populations with unique needs improve access to healthcare, Jeff was honored by Healthcare Design Magazine as a 2018 HCD 10 Winner. Jeff can be contacted at 402.390.4217 or jsmonzu@leoadaly.com.