Designing for dignity in senior living
S

enior Living Practice L

eader Mike Rodebaugh, AIA, 

explores the

complex and meaningful craft of dignity-driven design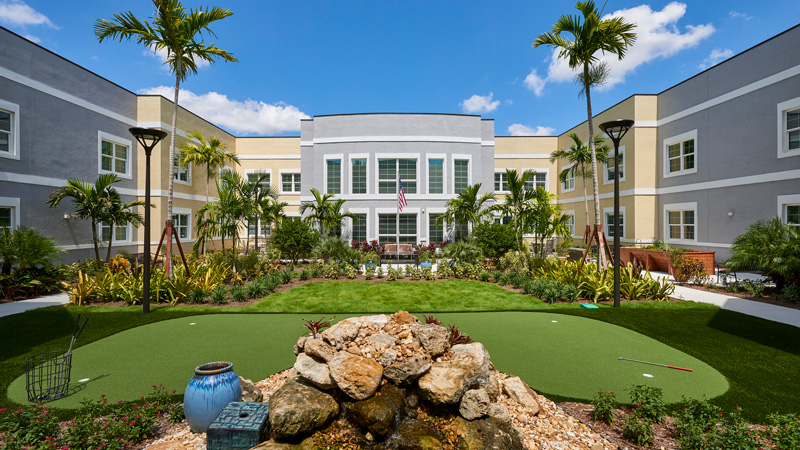 By Mike Rodebaugh, AIA
Whenever I'm asked for my "why" as a senior living designer, I begin with a story about my daughter, Arinn, and her great grandmother, GeGe.  Six years ago, when Arinn was six, my wife and I were in the process of helping GeGe move from the house where she lived for 30 years into a continuing care retirement community. A CCRC operates along a continuum of care, offering residents appropriate support through the aging process as their needs change –  from independent living to assisted living, skilled nursing and memory care.
When we asked GeGe how she picked her community, she said, "I want to live in a place that Arinn isn't afraid to visit."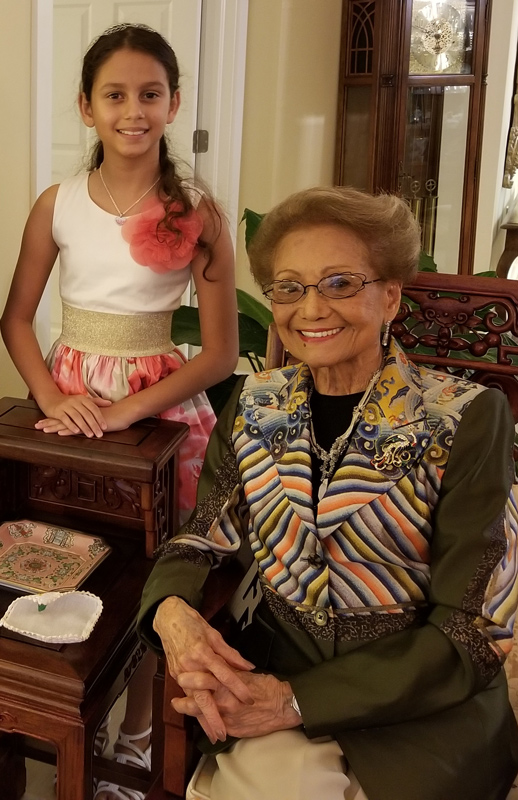 GeGe's statement cuts to the heart of what designers mean when we talk about dignity. Above everything else, seniors and their families want to be assured that their lives will retain that sense of completeness and connection to others that makes life precious.
As the leader of LEO A DALY's senior living design practice, Dignity Driven Design is my "why." That primary focus drives every decision we make in every project we do. We seek out clients who share our commitment to the holistic wellbeing of residents, and together we create environments that build community, welcome and engage residents and their loved ones, enable the right support for every stage of life, and nurture the health and wellbeing of staff.
Today on the LEO A DALY blog, I would like to tease out some of the big ideas behind Dignity Driven Design and offer a look at some exemplary projects from our portfolio. In the process, I hope to show the surprising complexity and richness of the senior living design – a typology that  sum of all these characteristics, formed into an environment specialized for the continuation of a productive, informed, and protected lifestyle, that makes senior living an exciting field of design.
Building community in a senior living environment means designing vibrant social spaces that set the stage for meaningful interactions.
Building community 
When people hear the term "senior living," they often think "nursing home" and conjure the image of a drab, depressing place with a vague hospital smell. Although we no longer use that term, it's that outdated association and depressing mental image that does the most damage to the senior living industry.  
My goal as a designer is to erase that stereotype by designing its polar opposite. Where nursing homes seem to be forgotten places, ours are memorable. Where nursing homes feel isolated, ours are socially vibrant. Where nursing homes feel frozen in time, ours are dynamic, full of active people living their best life. At the beginning of every project, I challenge my team to think of what we're building not as a facility, but as a community. This is much more than a difference in terminology – it's a whole mindset. 
A community is the sum of the connections between the people who make it up. As architects, we weave environments that enable and enrich those connections. We think of our buildings not as assemblies of concrete and steel, but as a mutually supportive framework of interactions between residents, family, friends, staff and the natural and built environment. Every space, material, view and amenity is arranged to animate the texture of community life.  
So much is done to avoid falls: a vertical lighting strip in a bedroom helps orient the resident on those midnight trips to the restroom; bold, clear floor paterns prevent visual confusion; in the the restroom, a walk-in shower avoids trips.
Adaptive hospitality 
Though there is an element of healthcare design in a senior living community – in skilled nursing and memory care spaces, for example – the heart of the design is hospitality. Like a hotel or resort, our primary intention is to create emotionally impactful experiences.  
Unlike hotels or resorts, however, senior living communities come with an added layer, which I call the magic trick. Beneath the immediate experience of the space, senior living environments are invisibly adapted to the sensory, safety, functional and wellness needs of seniors. The lighting, colors, fixtures and arrangement of spaces are tailored to enable independence and protect residents from injury. Material choices and air quality measures are carefully tuned to fight infectious disease. Every amenity employs universal design practices to improve accessibility regardless of mobility issues.  
Every design decision serves two purposes: to delight and engage residents in a vibrant lifestyle, and to provide the invisible scaffolding they need to enjoy it all safely.   
Senior living communities should be places for living. That means providing residents with the kinds of amenities that encourage an active lifestyle. Use it or lose it, right? 
Lifestyle of wellness 
A big part of the shift in mindset from "nursing home" to "community" has to do with the wellness benefit of living a full and active life. Physical movement, mental stimulation, and purpose-driven activities not only provide enjoyment, but lengthen the duration and quality of life and reduce the perception of impairment.  
Every amenity in a senior living community doubles as occupational therapy. The pools are sculpted with beach-style gradual entries and motorized lifts to aid the mobility-impaired and facilitate strength-building aquatic aerobics. Adaptive exercise equipment is provided to help seniors maintain their mobility with less strain on joints. And one of my favorite design moments: a community garden is built with wheelchair-accessible raised beds to encourage residents to literally "play in the dirt." 
Employees are often forgotten in the conversation about senior living. This is a mistake; happy employees are critical to happy residents. Some useful concepts can be borrowed from the best corporate workplace design: well appointed breakrooms, exercise spaces, showers to encourage biking to work, and mothers' rooms to enable dignity for working moms.
Caring for the caregivers 
Behind the scenes, Dignity Driven Design has a significant impact on the people who make the biggest impact on residents: the staff. Every senior living community is also a workplace, and as designers, we look for opportunities to improve the efficiency, performance and wellbeing of caregivers.  
Stress has a direct influence on morale and engagement of caregivers. For this reason, we put an added emphasis on workplace wellness in our design. In planning the community, we engage directly with front-line staff, seeking to understand their day-to-day tasks and find opportunities to make their work more efficient. To fight burnout and help employers appeal to changing generational preferences, we employ evidence-based design strategies to positively impact the health, lifestyle and mood of workers in this sometimes-difficult professional environment.  
As the senior living industry experiences a surge in aging population and a shortfall in qualified, motivated applicants, the workplace element of design will only grow in importance. Dignity for residents depends on the recruitment and retention of caregivers who can escape burnout, work collaboratively with others, and participate in a mutually-supportive workplace culture. 
So how's GeGe?
I'll close with an update on our GeGe. Since she entered an independent living community, I've watched as she and Arinn have grown close. Arinn is 12 now, and GeGe is 92, but despite the 80-year age difference, they've developed a relationship that I know will be meaningful to Arinn long after GeGe is gone. When I think about quality of life, it's this kind of relationship that I think about – a reason to get up in the morning, to take care of oneself, and engage with the world.  
A community environment focused on dignity, social connection and wellness is, I believe, to thank for  GeGe's continuing vitality to this day.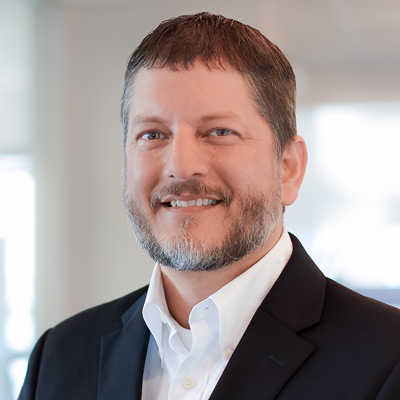 About the author
Mike Rodebaugh leads the our senior living market with a passion for dignity-driven design. Michael's goal is to create inviting spaces that encourage multigenerational interactions between residents, visitors and staff. His awareness of the need to attract and retain staff informs strategies for employee well-being, efficiencies and use of technology.