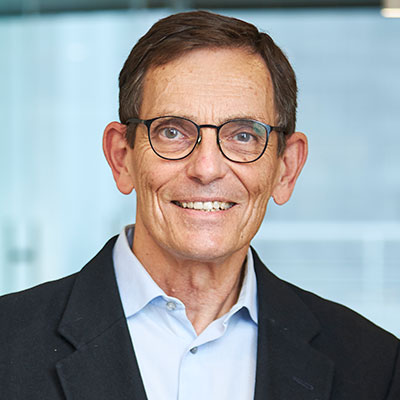 Dennis J. McFadden
FAIA
Vice President
Global Design Principal
Expertise
Design leadership
Dennis McFadden, FAIA, serves as global design principal of LEO A DALY and director of design in our Los Angeles studio. Throughout his career, he has been a vital member of the architecture profession, both through his design work and dedication to teaching.
McFadden was educated at the University of Southern California (USC) and Princeton University, where he received a Master of Architecture degree. He has studio teaching experience at Cal Poly Pomona and USC. He has served as a visiting critic at Woodbury University, the University of California, Los Angeles, the Southern California Institute of Architecture, USC and Cal Poly Pomona.
With a portfolio focused primarily on the design of public institutions, Dennis has designed projects at five University of California campuses, as well as at several other public and private university, college and healthcare campuses. His experience also includes the design of hospitals, courthouses, high schools and multi-family housing.
His work has been published in Architect, Architectural Record, Progressive Architecture and L'Arca. He has received more than 30 design awards, including a National American Institute of Architects (AIA) Honor Award for the College of Engineering at the University of California, Riverside. He has served as a juror on several design award panels.
In 2008, Dennis was elevated to a Fellow of the AIA, the highest honor given to an AIA member.