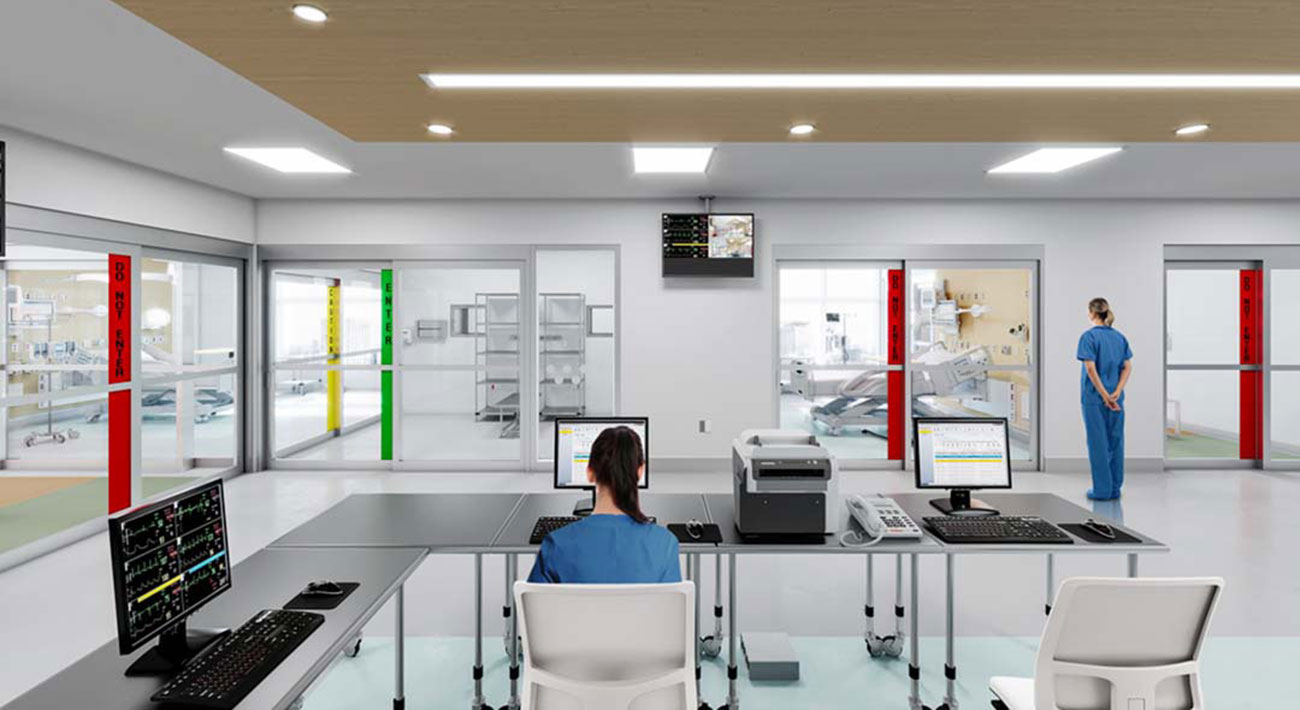 Design thinking for crisis response
The COVID-19 crisis calls for creativity, collaboration and speed in controlling the spread of  pathogens. There is an urgent need for increased capacity in the U.S. healthcare system. Meeting this need will require deep expertise in the design of infectious disease care environments and inventive new ways of using existing resources.
LEO A DALY offers a unique combination of skills and capacity in this fight. Over the last 15 years, our biocontainment experts have worked with health systems and the CDC to establish the standard of design for infectious disease care environments. Our specialized healthcare design teams combine planning, architecture, engineering, interior design and program management to tackle complex challenges at every scale. And our diverse range of adaptive reuse experts is experienced in evaluating, advising and implementing transformations in a broad range of facility types.
Connect with a specialist