The award, given by Boutique Design, recognizes the rising design stars behind hospitality's most buzzed-about venues
LEO A DALY receives 2019 SAME Seymour S. Greenfield Sustaining Member Award
The national award recognizes significant contributions to the Society of American Military Engineers (SAME).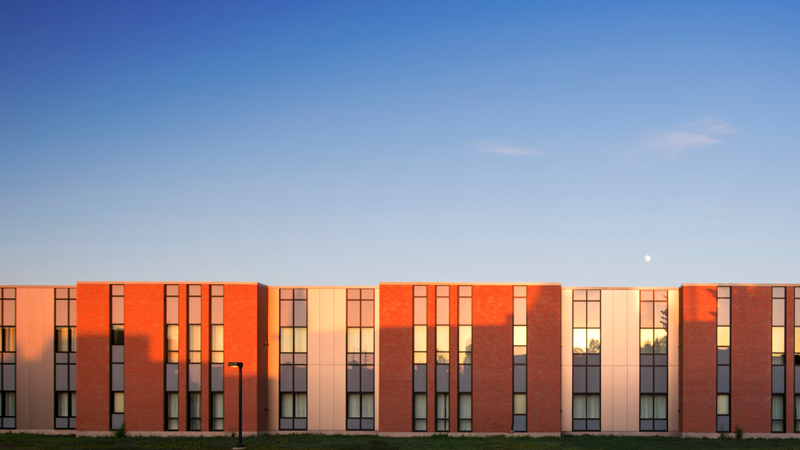 LEO A DALY is honored to be selected for the 2019 Seymour S. Greenfield Sustaining Member Award, a national award recognizing eminent contributions to the Society of American Military Engineers (SAME).
"LEO A DALY is SAME's longest continuously serving Sustaining Member firm, so it's fitting that we receive this award as the Society celebrates its 100th year in operation. This award recognizes not only our accomplishments and support throughout 2019, but also our legacy of commitment over 62 years as a Sustaining Member," said Mike Huffstetler, Assoc. AIA, LEED AP, vice president and corporate director of federal programs with LEO A DALY.
LEO A DALY was founded in 1915 and rose to national prominence working with the U.S. Army Corps of Engineers to design federal projects such as the Distant Early Warning Line Sites across Alaska in 1957 and the 1965 Strategic Air Command underground headquarters at Offutt AFB. Our legacy of commitment is personified in Leo A. Daly III, our third-generation chairman and Life Member of SAME.
In 2009, LEO A DALY financially supported 14 Posts across the country while sponsoring numerous local, regional and national SAME events. Our SAME members participated as judges at science fairs and other K-12 outreach events to increase awareness about the architecture and engineering professions and the impact each has within communities.
In January 2019, the DC Post presented LEO A DALY with a 60-year service award, followed up by the DC Post's 2019 Sustaining Medium Business of the Year award. In 2017, Chairman Leo A. Daly III received a 50-year service pin as a Life Member.
"This award is something we have strived for, but there's still more we plan to do to stay active and relevant to SAME," Huffstetler said.
The award was presented at the 2020 Society of American Military Engineers (SAME) Small Business Conference.