Workplace amenities for attracting and retaining talent
by Martin Janousek, AIA, Senior Design Architect
In today's labor market, workplace amenities can differentiate your organization in the eyes of potential employees. Offering a workplace environment with amenities that improve quality of life can tip the scales in your favor, especially when you're recruiting high performers. It can allow employees to strike the right work-life balance in an era when Americans spend more time at the office. In fact, according to a 2014 Gallup poll, the average American works 47 hours per week, or 9.4 hours per day, with many saying they work 50 hours per week.
Many employees today, including Millennials and Gen Z employees, have transitioned from academic environments where they enjoyed ready access to gyms and cafés a few steps from where they completed their coursework. While in school, they could work in a variety of settings, including private study areas or comfortable lounges designed for collaborating with others. They could access courtyards and sunlight.
In 25 years of contributing to workplace architecture projects, I have learned that no two organizations are the same. There's no one-size-fits-all approach; workplace design is custom. That's why LEO A DALY approaches workplace design by first gathering information. We survey the company's staff and leadership, and the results inform priorities. Even similar businesses may implement the same amenities differently. Nevertheless, certain categories have proven the impacts for our clients.
Below are some of the most effective trends I've observed in workplace architecture.
Health and wellness amenities
From on-site fitness centers to on-staff massage therapists to quality food and coffee service, wellness amenities allow employees to stay healthy between meetings and screen time. Some organizations opt for on-site gyms and cafes, and others choose buildings near fitness centers, recreational trails and/or healthy food options.
Quality/variety of work spaces
Some of us are introverts who prefer a private nook and good headphones. Others are comfortable sharing a table with colleagues all day. Most of us fall somewhere in between, which means some days we want one or the other depending on the events of the day and the circumstances in our lives. Some employees (including myself and several coworkers) find that a simple change of scenery for an hour or two can help us make a breakthrough to move a project forward. The point is that offering high-quality and diverse work spaces can accommodate a range of moods and personalities while improving productivity. Simply providing access to technology in locations such as lounges, break rooms and patios have made these non-traditional "work spaces" appealing to newer members of the workforce.
Access to the outdoors and natural light
You have probably heard or read about the health benefits to office workers who are exposed to natural light. After all, limited exposure to natural light is a known cause of a medically recognized ailment called Seasonal Affective Disorder. That's because the sun emits two types of UV rays, including one that spurs the human body to generate Vitamin D. This study by Northwestern University looked specifically at the impact of daylight in the workplace on sleep, quality of life and overall health. Even without the science, people subjectively prefer to work in offices with ample natural light, which is equally important to consider (if not more so) when you're competing for talent.
Listen and observe
The photos showcase workplace amenities that have performed well for those clients, but every company and culture is different. Don't let trends distract from the ultimate goal, which is to create a desirable workplace experience.
Some of the best amenities can be simple and inexpensive. It takes some listening and observing to learn what your employees need to make their time at work more enjoyable. Better quality furniture or flexible work schedules may bring more value than having a fitness center in the building. This is why workplace design should always start with gathering information: so our clients can make informed decisions about their investments.
If you are looking to make improvements to your facility to attract and retain employees, contact me at 402.390.4213 or [email protected].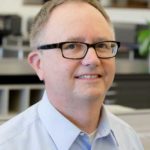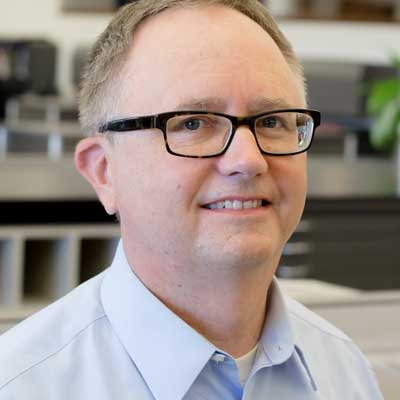 About the Author
Martin Janousek, AIA, considers it his responsibility to ensure that the client's vision is reflected in a thoughtful and efficient solution. His process for producing design solutions involves remaining focused on individual client's needs and working collaboratively with owners.