Women in design leadership: our leadership master class
by Kristina Crawley, AIA, NCARB, LEED AP
Commercial Market Sector Leader, LEO A DALY Washington, D.C.
Every year for the last 10 years a select group of professionals across LEO A DALY and LAN has come together for a yearlong leadership master class. Since 2008, the Leadership Institute (LI) aims to prepare talented employees across the company for leadership roles. 
The program focuses on in-depth sessions, projects, target groups and discussions with guest speakers, panelists and company executives who work alongside the class. Topics include emotional intelligence; identifying the characteristics of a leader; strengths-based leadership; creating healthy cultures and trust; building and leading high-performing teams; and resiliency. It is a dedicated effort for each participant, with assignments and coaching occurring between sessions, but the rewards are abundant both for the individuals and the people they lead.
LI10, the current class, includes 14 professionals across both companies, including six exceptional women in accounting, architecture and engineering. Today we will look at some past and present women participants of LI and share a Q&A with two class members.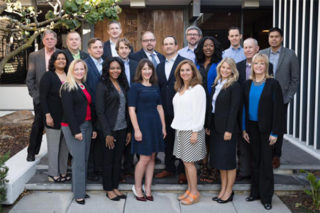 The Leadership Institute – Our Leadership Master Class
Buzzwords and social experiments focusing on emotional intelligence gained popularity in the 1990s through books, conferences and studies. By the early 2000s, Google began teaching a two-day course focused on emotional intelligence, which includes self-awareness, self-regulation, motivation, empathy and social skills – also known as leadership skills. The biggest successes from the program included increased collaboration, focused high-performing teams and more people working for the greater good and heading toward success.
AE and Leadership
LEO A DALY and LAN were early and quick to recognize the success that a focused leadership master class could provide to an international architecture and engineering firm and adopted its own Leadership Institute in 2008. LI has directly impacted 109 professionals across both of our brands. On average, each year comes close to an even mix of women and men. In the current class, 43 percent of participants are women.
A Look Back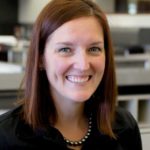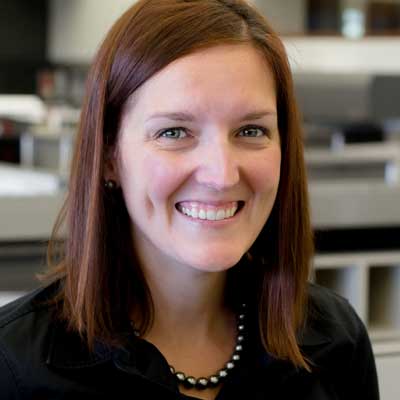 Each year, graduates are charged with the growth, leadership and management of the company. Some of the success stories from the last 10 years include women whose fortitude and leadership make our company what it is today. When Nancy Melby embarked on her leadership journey, she was a structural EIT and a deputy team leader. Since participating in LI2, she has improved upon the leadership skills she developed and is now vice president and director of operations in Omaha, LEO A DALY's headquarters. 
"I value my experience in LI because it challenged me to think differently," Nancy said. "My involvement created an awareness, commitment and passion for continual improvement of not only my work, but also myself and interactions with my teammates."
Melissa Mack, a team leader in the Houston LAN office, is an experienced engineer focusing on water system hydraulic and transient analysis for municipal water systems. She leads the company's Houston-based planning, modeling and pump station team and manages the company's Montgomery County-based office. She was also one of the session advocates for LI10, and a LI9 graduate.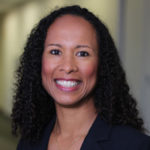 "As the leader of a new team, I learned valuable lessons in conflict resolution; working with various personality types and teaching the team to work with personality types to quickly solidify team dynamics," Melissa said. "LI gave me greater self-awareness of how I interact with others, and how to improve the way I interact with others. I am more mindful of how I express myself when I'm angry or displeased, to deal with things in a better manner and not leave a negative emotional wake."
A Look Ahead
Women in our current leadership master class include Abby Goranson, Hanadi Masri, Dorinda Shabazz, Grace Sober, Courtney Taylor and me.
I asked two LI10 participants a simple question to provide insight into our current and future women in design leadership: What is the single most effective takeaway you have gained from Leadership Institute and how do you think this will affect your career path moving forward?
Abby Goranson, associate and senior structural project engineer at LEO A DALY Omaha: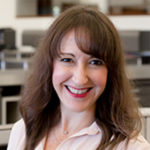 "There is one thing I remind myself of daily – our voices are powerful and we have a responsibility to use them. Every single one of us is obligated to speak up, to act, to lead from wherever we are. Greatness isn't going to come from one great act or voice, but rather the repetition and consistency of small, great things happening every day throughout the company. It is up to every one of us to facilitate this surge toward becoming an even more amazing company."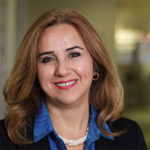 Hanadi Masri, associate and project accounting manager at LAN Houston:
"LI pushed me to learn about myself and the people around me. Coming from a big family of educators, continuous learning is always very important to me, though I never took the time to actually learn about myself. LI changed my perspective on almost everything around me, and the way I behave or react to others."
Follow Our Series
We are just embarking on our Women in Design Leadership blog. I encourage you to follow the series, with our next installment focusing on resiliency.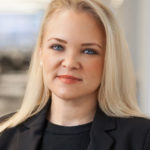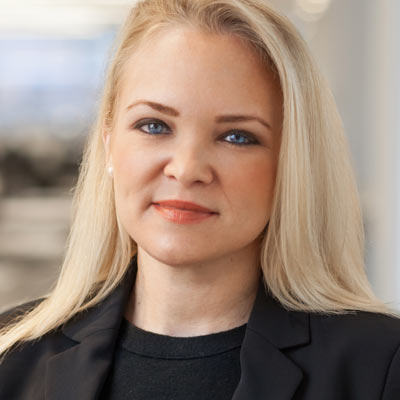 About the author
Kristina Crawley has more than 12 years of experience in commercial mixed-use, hospitality, retail, restaurant and workplace design in the United States and abroad, including commercial and mixed-use projects from Shanghai to South Korea to Dubai. Kristina encourages thought leadership and mentorship and is an enthusiastic supporter of women in the professions of architecture, engineering and construction. With a passion for contextual design and placemaking, she has published several articles on resilience, international architectural responses to climate change and post-disaster reconstruction.