Women in design leadership at LEO A DALY/LAN: the first blog
by Kristina Crawley, AIA, NCARB, LEED AP
Commercial Market Sector Leader, LEO A DALY Washington, D.C.

LEO A DALY and Lockwood Andrews and Newnam, Inc., (LAN), a LEO A DALY Company, are kicking off a blog to celebrate the achievements and resiliency of women in design leadership across the company. We will reveal their career paths, what inspires them, how they have overcome obstacles and their strategies for developing their leadership talent. We'll share interviews, articles and transformative research across the professions of architecture and engineering (A/E).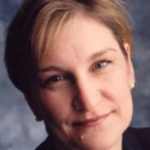 First let's look at our leadership's perspectives on gender diversity and its impact on the industry and the company.
"Women often take a different approach in the workplace than their male counterparts," said Pat Miller, vice president and global hospitality practice leader. "I feel that women are very intuitive and that impacts our problem solving. So I love that the industry has transformed over the years that I've been in it. Women have been extremely successful in leading the industry."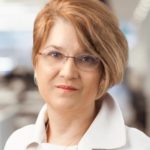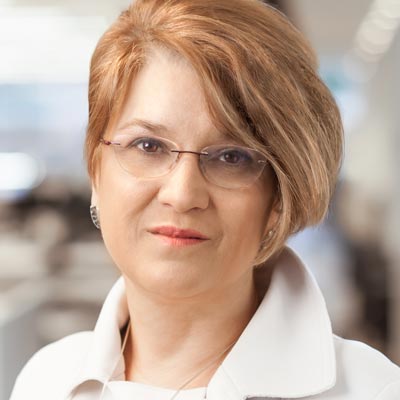 "We are keenly aware of the strength, efficiency and vibrancy diversity brings to the overall success of any business," said Irena Savakova, vice president and
director of design in Washington, DC. "The diversity of leadership we are experiencing across operations and design is helping us embark on a second century in which our teams will continue to merge science, technology, engineering,artand architecture, revealing possibilities we have yet to dream of."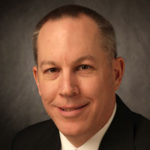 "The more diverse we are, the better able we can understand not only our clients and their communities, but also our own people," said Jay Brader, chief financial officer. "We have made strides in promoting women to leadership positions across the brands, but like most A/E organizations, we have a way to go. We're committed to promoting the continued success and development of women in our organizations."
"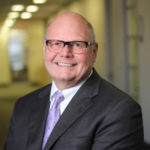 At LAN, we strive to have a diverse workforce and leadership team," said Wayne Swafford, executive vice president of LAN. "This culture not only improves the services we provide, but also fosters opportunities for teammates across the brand to reach their potential."
The Industry by the Numbers
Architecture: As the worldview of equity, diversity and inclusion changes the corporate landscape, it is important to note that the industry can certainly improve. According to the National Council of Architectural Registration Boards (NCARB) in 2016, 42 percent of all graduates in architecture were women, but only 36 percent of newly licensed architects were women. 1
After attaining licensure, only 26 percent of the nation's practicing architects are women, with just 17 percent of those being executives, principals or partners. 2 However, these numbers are a dramatic improvement over the last three decades.
Engineering: Unfortunately, the numbers are lower for women in engineering. According to the National Science Board's (NSF'S) Science & Engineering Indicators 2016 3, while the number of female engineers has more than doubled since 1980 – from 5 to roughly 14 percent of employed engineers in 2015 – it is behind many other STEM fields. Nearly half of biological and life scientists are women, at 48 percent.
The NSF also reported that women accounted for 8 percent of the workforce of mechanical engineers and about 11 to 12 percent of electrical engineers. And according to Structure Magazine 4, less than 15 percent of civil engineers are women, while 17 percent of structural engineers are women.
Lastly, the NSF's Scientists and Engineers Statistical Data System 5 found that a gender imbalance among engineering managers is pronounced, at just 11 percent women.
The good news is there has been a notable shift in discussions of gender equality and diversity in the building industry. It has not only gained momentum and contributions from Rosa Sheng, Jeanne Gang and Denise Scott Brown, but has garnered recognition and support from organizational powerhouses like the American Institute of Architects and NCARB and media including the New York Times, Washington Post, Forbes and Slate.
Celebrating LEO A DALY/LAN Women Leaders
The celebration of our diversity begins with our people. The first leader we will highlight is LAN's Dev Rastogi, Vice President and Transportation Business Group Director.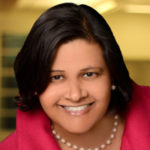 Q: Describe the experience of managing your career path to leadership.
A: I volunteered for assignments that gave me the chance to work with lots of different people and I had a diverse experience. I also did something "risky." I was fascinated by the idea of women-owned businesses, so I went to work for a small woman-owned firm, Wendy Lopez & Associates. When working for a small firm or a group, you must learn things for yourself. I was self-taught. So as the company grew, so did I. It was almost an organic thing.
Dev was too humble to add that she helped grow the firm substantially, and it went on to be acquired by URS in 2008.
Q: What was the biggest professional obstacle you have faced as a woman? How did you overcome it?
A: Doubting my own ability. The way to overcome that is to have people who are in your corner. I am very lucky that I have a really strong support system.
Q: What's an example of that support?
A: I'm a cancer survivor. I doubted whether I could work during treatment and manage all this. Everyone said, "yes, you can!" You're more capable than you think, and women are hard on themselves. It's important to have that cheering section.
Dev speaks with great pride about many LAN projects, including work for Dallas Area Rapid Transit and the SH-71 Express Project in Austin, Texas. 

Q: How important is your leadership in driving diversity at LAN?
A: It's important. The composition of the company matters to many clients. And I hope I bring a different voice to the table.
Q: If you could offer advice to a rising woman leader in your profession, what would it be?
A: You have to invest in yourself. Take classes or volunteer. If you want to try out leadership, one of the best ways is to volunteer with a professional organization. Look for places to volunteer where you meet people outside of the design industry.
Q: Where do you volunteer?
A: I volunteer with fun organizations and community groups. I have a passion for STEM and education, so I serve on the advisory board for the Perot Museum of Nature and Science. I am a board member of the Trinity Commons Foundation and serve on the executive committee of the North Dallas Chamber Board. I am also a member of the Dallas Assembly and the Dallas Regional Chamber's Executive Women's Roundtable.
Follow Our Series
We are just embarking on our Women in Design Leadership blog. I encourage you to follow the series, with our next installment focusing on the firm's Leadership Institute and its impact on women who have experienced the program.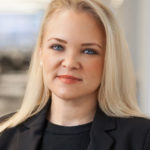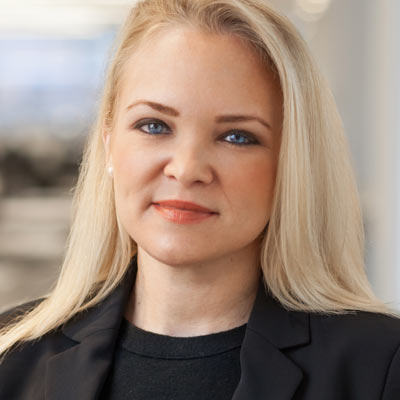 About the author
Kristina Crawley has more than 12 years of experience in commercial mixed-use, hospitality, retail, restaurant and workplace design in the United States and abroad, including commercial and mixed-use projects from Shanghai to South Korea to Dubai. Kristina encourages thought leadership and mentorship and is an enthusiastic supporter of women in the professions of architecture, engineering and construction. With a passion for contextual design and placemaking, she has published several articles on resilience, international architectural responses to climate change and post-disaster reconstruction.
GB&D Magazine, "Cynthia Phifer Kracauer is Fighting for Women in Architecture" by Brian Barth, 2017.