Semper paratus – "always ready…"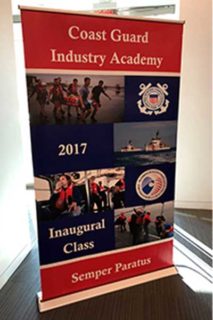 This is the first in a series of blogs highlighting sessions of the inaugural Coast Guard Industry Academy – an unprecedented opportunity for LEO A DALY to access the nationwide operations of one of our primary federal clients. A class of 50 executives was selected to participate in this year-long, immersive program of the US Coast Guard, sponsored by the Washington Homeland Security Roundtable (WHSR). Michael D. Huffstetler, National Director for Department of Homeland Security (DHS) Programs, will share his experiences as one of only three representatives from the architecture, engineering and construction (AEC) industry. Other global companies represented in the Industry Academy include Lockheed Martin, Intel, Chevron, Raytheon, IBM, Rolls Royce, Leidos and AECOM.
My Experience in the Coast Guard Industry Academy
Part 1: A "Unique Instrument of Security and Prosperity for the United States"
by Michael D. Huffstetler, National Director for DHS Programs, Associate AIA, LEED AP
Get to DC often? The next time you fly into Reagan National Airport, look east across the Potomac River. You will see two tall smokestacks on a hillside. These are located on the historic St. Elizabeths* campus, which is undergoing a complete redevelopment to accommodate a phased relocation of the DHS headquarters to the campus. You will also notice a series of terraced structures that step down the hillside toward the Potomac. This is the new 2.1 million-square-foot facility that houses our country's fifth military service: the United States Coast Guard.
*The St Es campus was originally a federal hospital for the criminally insane. One of its most famous patients was John Hinckley, Jr., who attempted to assassinate President Ronald Reagan in 1981 and was released from St. Es in 2016.
A Gold Standard among Naval Forces
Our year-long immersion experience, known as the Coast Guard Industry Academy, began at its headquarters on 13 November 2017. We received briefings from 14 admirals and senior civilians over two days, and later enjoyed tours of the U.S.C.G. Station Washington, Air Station Washington, Air Defense Washington and the Sector Maryland-National Capital Region and Yard in Baltimore.
The Commandant of the Coast Guard, Admiral Paul F. Zukunft, made a surprise visit the first day and spoke about the importance of this industry academy for creating Coast Guard ambassadors across a swath of industries that support multiple "mission sets" of the service. I had the chance to speak personally with him later as he joined our table of three during lunch. He shared with us that our Coast Guard truly is seen as a "gold standard" globally.
"Other countries want theirs to be just like the U.S.…especially China!" he shared.
We came to better appreciate the Admiral's lunchtime comments later during several of the briefings. What most people don't know, one briefer said, is that our Coast Guard is actually the fifth largest naval force in the world – with 42,000 active duty members, 7,500 reservists and 30,000 members of the auxiliary. Most countries' entire naval forces can't compete with the size and strength of our Coast Guard.
Because of its size, the service actually engages in what is called "capacity building" overseas: assisting other countries with growing and training their own coastal security forces. This special focus becomes an important foundation to our homeland security, because the more we assist other countries in their own capacity building, the less likely that they will need to rely on U.S. taxpayers.
Coast Guard: Past and Present
When learning to relate to any client or government agency, it often helps to understand a bit about its roots. So we spent some time learning about Coast Guard history.
The U.S. Coast Guard is the oldest continuous seagoing service, beginning in 1790 as the Revenue Marine to enforce tariff laws and interdict smuggling. Its founding father is Alexander Hamilton, who famously wrote in one of the Federalist Papers:
"A few armed vessels, judiciously stationed at the entrances of our ports, might at a small expense be made useful sentinels of the laws." – Federalist Paper #12 (27 November 1787)
Our Continental Navy had been disbanded immediately following the Revolutionary War. Ironically, the same seaman and ships that fought the British were then employed to protect our young nation from a different kind of threat: our own citizens trying to shirk their responsibilities in paying tariffs and customs. Today the Coast Guard has 11 statutory missions, enforcing the law, and many of these missions have their roots with three other entities that would later merge with the agency:
U.S. Lighthouse Service, est. 1789 – Created to mark ports and waterways of our new nation to keep mariners safe using various forms of Aids to Navigation (or ATON, as it is called today).
Bureau of Marine Inspection, est. 1838 – This was the first maritime agency to be regulated by the U.S. government following a catastrophic explosion in 1865 aboard the ferryboat Sultana, which was transporting Union soldiers home. Three of four boilers exploded, resulting in 1,800 people being killed – 300 more than those who died on the Titanic. It is the worst maritime disaster in U.S. history and led to the creation of the safety and inspection mission of the modern day Coast Guard. One reason most people have never heard of the Sultana is that on the previous day, John Wilkes Booth was captured and killed after assassinating President Lincoln just 12 days before.
U.S. Life Saving Service, est. 1871 – Some of you may have recently experienced the aftermath of Hurricane Harvey in Houston and witnessed firsthand the search and rescue (or SAR) mission of the Coast Guard. In a matter of days, Coast Guard personnel rescued over 11,000 people from catastrophic flooding in suburban Houston. You can learn the touching story of one particularly special rescue in the section below called See Firsthand the Life-saving Work of the Coast Guard.

Unlike FEMA, which must wait to act on disaster declarations, the Coast Guard needs no approval – it has complete delegated authority to perform search and rescue at any time.
Modern Day Mission

Next, we moved on to modern day operations, and during this time I realized the breadth of what the men and women of the Coast Guard do each and every day.

The best definition of the service I heard during the session was "a unique instrument of security and prosperity for the United States." The Coast Guard has played a role in every war since its inception in 1790. Today it wears three hats: one as a full-time military arm of the Department of Defense, one as a law enforcement entity and another as a military intelligence agency (what are called Title 10, Title 14 and Title 15 authorities, respectively). Our National Guard operates in a similar fashion, having both Title 10 and Title 14 authorities. But unlike the National Guard, which switches between the two, the Coast Guard fulfills both Title 10 and Title 14 at the same time.

To summarize the wide net of responsibilities of the Coast Guard, they include: acting as America's "maritime 911," facilitating our commerce, acting as a defense force at all times, and being a border force with an "away game" presence globally.

Resilient Despite Shortfall

The Coast Guard continues to face severe challenges with a continually aging shore infrastructure. In recent years it has been able to secure funding to update much of its surface fleet of cutters and response vessels, and this continues, but on the "shore" side (fixed facilities, buildings) its assets are lagging and continue to trend down. As Admiral Zukunft explained to our group and again just two days later in Senate testimony, the Coast Guard has a $1.6 billion backlog of repairs and upgrades to its shore infrastructure.

While it continues to fall behind each year and the backlog grows, Coast Guard leaders are also quick to highlight some positives they achieve in the annual budget process. For example, in the current version of the FY18 budget, there are no operational cuts to the Coast Guard and it has maintained a clean audit record for the past four years.

And despite the many challenges associated with lean budgets for operations and infrastructure capitalization, the Coast Guard is growing its force: it has a goal of adding 1,100 reservists and 5,000 active duty personnel in the coming years.

See Firsthand the Life-saving Work of the Coast Guard

I will leave you with the heartwarming story of the Coast Guard rescuing a mother and her soon-to-be-born baby during Hurricane Harvey. Take a look.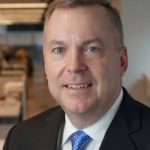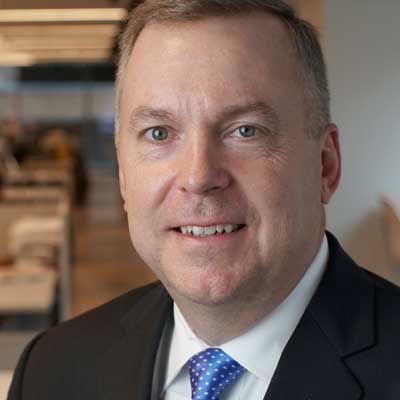 About the Author
Michael Huffstetler has 30 years of experience in the architecture, engineering and construction industry, and has served in a variety of leadership roles in multiple sectors. Beginning his career in 1987, he served 10 years in the U.S. Air Force as a civil engineering officer and architect. He is currently National Director for all of LEO A DALY's program efforts serving the Department of Homeland Security (DHS), focusing on business development and partnerships with the USCG, CBP, USSS, FLETC, TSA and FEMA.