A close look at the office nomad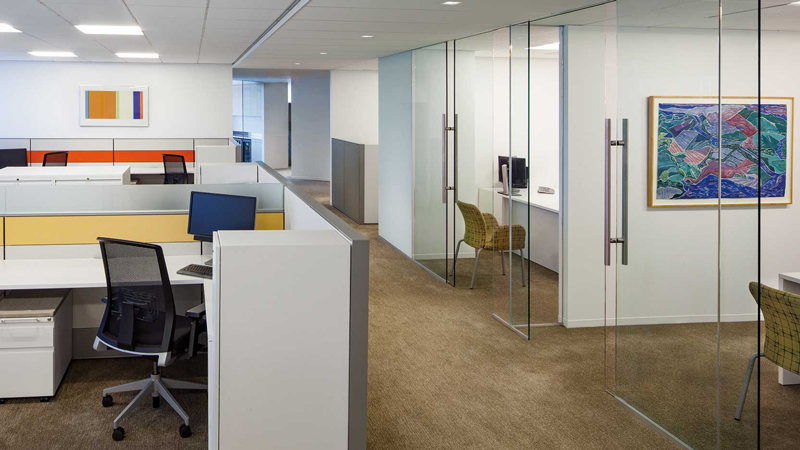 by Lauren Funk, IIDA, Associate, Interior Designer
A typical Wednesday at an office with unassigned desks…
It's Wednesday morning, and Monica wakes up in a panic because she forgot to schedule her day the night before. You see, Monica works for a tech company with about 100 employees. Last year, in order to improve space utilization, increase collaboration and save on overhead, the company downsized and decreased the number of workstations to one desk for every 2.3 people. Now all desks are unassigned, and employees get to choose where and how they work.
Monica rushes into the office and has half an hour to arrange her day and schedule an impromptu meeting. The prime time for meetings is 9 a.m. She checks in using her Hummingbird app. It recommends Conference Room D because it is the last room with the VTC that she needs.
In the 15 minutes before the meeting, Monica runs to a locker, scans her badge and deposits her purse. On her way back to the conference room, she remembers that her pen and note pad are now in a locker on the opposite side of the office, so she makes her way to the shared resources to snag a note pad and pen.
Coffee in one hand and laptop bag in the other, Monica makes her way back to the conference room to set up – only to find Laura already dialed into a WebEx.
"Hey Laura, do you have a meeting this morning? I scheduled this conference room for 9," says Monica.
"Oh, sorry Monica, a last-minute meeting came up," Laura whispers, signaling Monica to get out.
Since there is not another conference room available, Monica settles down on a comfy sofa near the office watering hole and spreads out her things, marking the territory as hers. She IMs her teammates, telling them to just take the call from their current locations.
When the call is over, she looks up to see that Nathan has taken the seat across from her. She hasn't run into him in a while, and he always gives great feedback on proposals, so she strikes up a conversation. Her reserved desk does not open up until noon anyway, so there is time to chat.
At noon Monica goes to her scheduled desk and sets up her ergonomic chair to the right height. The rest of the chair adjusts to her body weight. Then she lowers the monitors (the last person to use the desk is much taller than Monica's 5'-2" frame) and docks her laptop. For the third time in two weeks, her display does not extend to the monitors. After playing with the setting for a few minutes, finally everything is up and running. She unloads her supplies, setting up her ergonomic mouse, placing her notepad to her left and her phone to her right. The background of the latter is the only personal item anyone has at the office.
After quickly hunting for some food in the well-stocked break area, Monica puts the finishing touches on her PowerPoint. She looks at the floor plan in the app to find and gather her team members. They all rally in a collaboration space to run through some slides. Then, after an hour, they go to the scheduled conference room. This time it is free, and upon scanning the QR code for the room, she dims the lights and lowers the shades to her preferences, ready to kill this presentation.
The presentation goes well. When everyone gets up to leave, Monica claps her hands, and the Nissan chairs re-center under the conference room table.
Finally, the sun is setting, and it is time to head out. But not before scheduling out tomorrow. Monica does not want to endure the office gone wild again.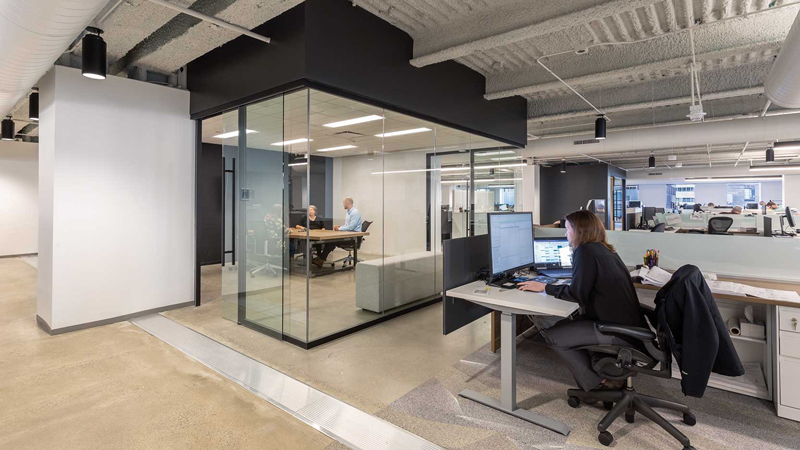 People are territorial
People are naturally territorial, according to "Environmental Territoriality and Me: "Hey, that's my spot!" by Lindsay J. McCunn Ph.D.  in Psychology Today. That is why we defend our favorite spot on the couch or get antsy when someone is sitting at our favorite table at the coffee shop. We like to stake a claim. So, we sit in the same seat every day during junior year, economics lecture.
According to an experiment that Tim Harford writes about in "Why every office should scrap its clean desk policy," employees perform 30 percent better at an empowered desk (where they can choose the décor on their desks) compared to a lean desk (no décor at all). In the same study, employees performed 15 percent better at an empowered desk than at an enriched desk (décor chosen for them).
The Edge office building in Amsterdam is considered the greenest, most intelligent building in the world. It has 1,000 desks for 2,500 people, and a custom app to coordinate everyone and everything. But according to Jane Wakefield in the article "Tomorrow's buildings: Is world's greenest office smart?" written for BBC News, only 1 percent of people check into their desks via the app, and employees tend to sit in the same place every day with their peers.
But people also crave flexibility
Yet, employees also want flexibility. Studies have shown that the ability to choose where and how one works leads to more satisfied workers, according to Knoll Workplace Research (2016), Immersive Planning From Research to Realization: An Experience-based Workplace. Some companies are giving employees the power to control room settings from their phone, creating a sense of autonomy and flexibility. Soon computer monitors and chairs might be able to connect to Bluetooth, enabling anyone to immediately adjust the workspace to their customized needs.
By reducing the number of desks in an office, companies can provide more activity-based spaces for people to work. There is "an urgent need for a greater variety of settings targeted to support the unique mix of activities people pursue every day for the organization that employs them," according to "Measure What Matters: Six shifts in the way workplaces are being planned for people," by Herman Miller. With less space dedicated to desks, a well-designed office café can now also serve as a hub of collaboration and encourage greater productivity.
Escalating real estate prices, the need to optimize space and desire for increased collaboration has turned us into office nomads. Design and technology have adapted to accommodate these changes, but there are still challenges that are ingrained in human nature.
Can technology turn us back into civilized office employees? Or are certain elements of human nature more than any app can tame? Contact me at 202.955.9190 or LCFunk@leoadaly.com to discuss how your office is adapting to these and other changes, and we can brainstorm additional solutions.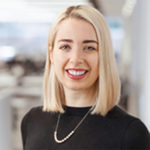 About the author
Lauren Funk is devoted to creating eye-catching, thoughtful commercial workplace and retail spaces. An influential emerging voice in the Washington, D.C., design community, she is active in the NextGenGroup, which promotes design education, and was a featured panelist in Work Design Magazine's Emerging Talent series. In 2018, she played a role in our Washington, D.C., studio's relocation, and led winning design teams for Cosmo Couture.