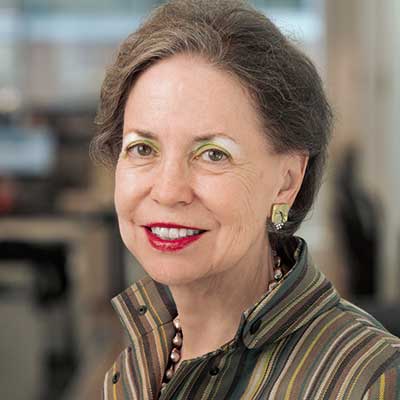 Ruth Jansson
CID, IIDA, LEED AP
Principal - Director of Interiors
Expertise
Interior design leadership
Ruth is a member of a corporate commercial leadership team that specializes in working with developers and asset managers. Having worked with prominent Washington, D.C., developers for decades, she has long been considered one of the most talented colorists in Washington, D.C., by her peers as well as her clients.
An award-winning designer who has had several projects published in Interior Design magazine, Ruth has worked on a variety of project types, including base building public spaces, airports, hotels, law firms, financial institutions, fitness centers, core restrooms and professional theaters. She has a gift for maximizing floor plate efficiency for corporate clients and continually enhancing the planned space for end users and property managers alike.
Ruth is also very involved with Commercial Real Estate Women (CREW) DC. In 2017 she was named the co-chair of its sponsorship committee, and continues to have a position on its membership committee. A member of CREW for 28 years, Ruth was also on its board of directors, focused on programs.