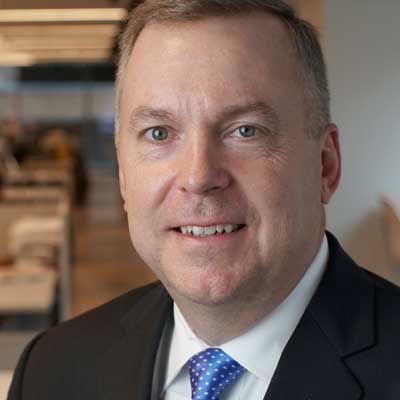 Michael D. Huffstetler
Assoc. AIA, LEED AP, F.SAME
Vice President
Corporate Director of Federal Programs National Director - DHS Programs
Expertise
Federal market strategy and leadership
Mike has worked in the federal and aviation industries for 30 years, serving as market sector leader, operations director, project manager, interagency liaison, client manager, construction manager, and executive officer (XO). As a military veteran in both the US Air Force Civil Engineering career field and the US Army Corps of Engineers (multiple XO assignments), Mike distinguishes himself as a team leader, facilitator and project manager.
Mike joined LEO A DALY in 2005 following key leadership roles on some of the largest, most high-profile construction programs in the Washington, DC, area at the time, including the Metropolitan Washington Airports Authority Capital Construction Program ($4B) and the Pentagon Renovation Program ($1.2B).
Through the years, Mike has applied his leadership and collaborative skills to build effective external partnerships and internal teams in aviation, healthcare and federal in support of LEO A DALY's international practice and our domestic United States nationwide presence. He is passionate about leveraging the unique strengths from across the entire company to better serve the ever-evolving mission and security needs of our country.