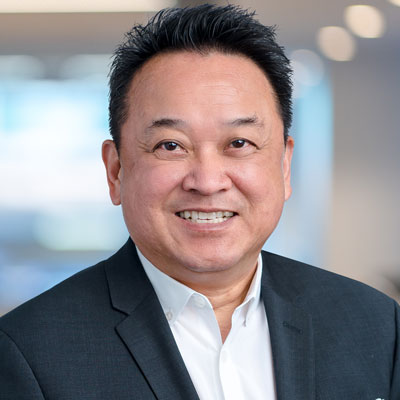 Chia-Lung Chang
AIA
Vice President
Director of Planning and Urban Design
Expertise
Planning and urban design leadership
Chia-Lung Chang, AIA, works closely with executive and studio leadership to develop and execute strategic direction for the firm's global planning and urban design practice.
An award-winning planner and architect, Chia is widely recognized for the forward-looking leadership he brings to his work and regularly lectures on smart cities, quality of life and long-term sustainability in the built environment.
Chia is also expert at managing and designing complex projects that require big picture, resource-driven solutions. His planning and urban design portfolio encompasses work across the globe, including a new resource-efficient desert city in the Kingdom of Saudi Arabia, a financial district in Malaysia that balances high-density mixed use with natural open space, a self-sufficient community in Nigeria that blends local traditions with 21st century innovation and a transit-oriented development study at New Carrollton Metro Station in Washington D.C.