With retail design complete, the newest Goodwill location will begin construction and is scheduled to open in late 2024.
Pablo J. Quintana joins LEO A DALY as National Interior Design Leader for Workplace
The 

fourth

-generation 

architect and interior design

er is a

 renowned 

workplace 

designer 

with 

30

 

years of experience

 designing for the likes of Google, 

IBM and 

Microsoft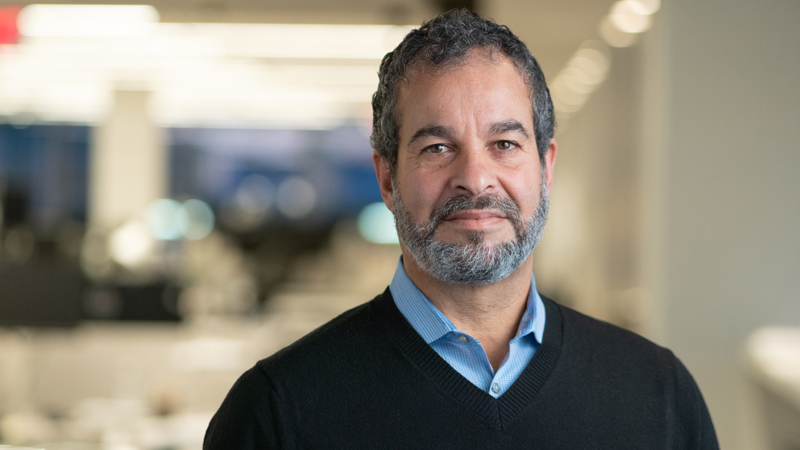 LEO A DALY has appointed the renowned architect and interior designer Pablo Quintana as Vice President, National Interior Design Leader for Workplace. Working out of the firm's District of Columbia design studio, he now leads our interior design practice for workplace projects in the U.S. 
"We're thrilled to welcome Pablo to LEO A DALY. His reputation in the D.C. area and the workplace market as a design leader is without match. He is a perfect fit for LEO A DALY because he is a change agent, devoted to helping clients recognize the shifting paradigms of how they work and interpreting those shifts into innovative design. His devotion to collaboration, inclusivity and mentorship will be a huge asset to both our design teams and our clients," said LEO A DALY President Steve Lichtenberger, AIA. 
Quintana joins LEO A DALY from Stantec (formerly VOA) where he served as design principal since 2002. Throughout his 30-year career, he has led clients such as Google, Gartner, IBM, Microsoft, Volkswagen, Choice Hotels and the IMF through a curated process to identify, develop and implement workplace solutions that support their business processes, embolden their workplace culture and facilitate contemporary life. His design work has won multiple awards, including recognition from AIA, NAIOP and IIDA, and appeared in publications such as Interior Design and Contract.  
Quintana is a fourth-generation architect, the son of Cuban Modernist pioneer Nicolás Quintana. From childhood, he was immersed in the craft of architecture, an experience which inspired his passion for critical analysis of the built environment and human-centered design.  
"I believe in change. With change comes an enhanced sense of community, higher attraction and retention, improved technological performance, increased mobility and connectivity, and an elevated sense of belonging and engagement. I subscribe to a participatory discovery process, where we endeavor to uncover the unique DNA of our clients and provide meaningful design solutions tailor made for each client," said Quintana. 
Quintana joins LEO A DALY during a boom in the company's commercial and workplace practice. Since establishing Commercial as a principal market in 2020, the firm has increased revenue from commercial and workplace projects threefold. In 2022, this number is on pace to double again. 2021 saw LEO A DALY establish commercial teams in three studios. By the end of 2023, the firm plans to have commercial teams based in each of its nine U.S. design studios.  
Current notable projects for the firm include major mixed-use projects at 20 Massachusetts Ave NW, Amazon's HQ2, and 2141 K Street as well as headquarters for Lidl, PGA, Sagicor, Sygnus and the University of Nebraska Medical Center. 
"Our talent and project teams have been key to our growth over the last two years. Since the pandemic started, our globally distributed design teams have interacted seamlessly across pursuits and projects in unprecedented ways to deliver local service with global expertise. With the hire of Pablo Quintana, we will be able to take our design practice to new heights, navigating the shifting dynamics of the global economy with innovation and deep expertise," said Kristina Crawley, AIA, global commercial practice leader.