LEO A DALY expands Minneapolis staff to keep up with growing demand for logistics design services.
Mike Huffstetler elevated to SAME Fellow
The Ac

ad

emy of Fellows recognizes members of the Society of American Military Engineers who have rendered dedicated and outstanding service to the Society and profession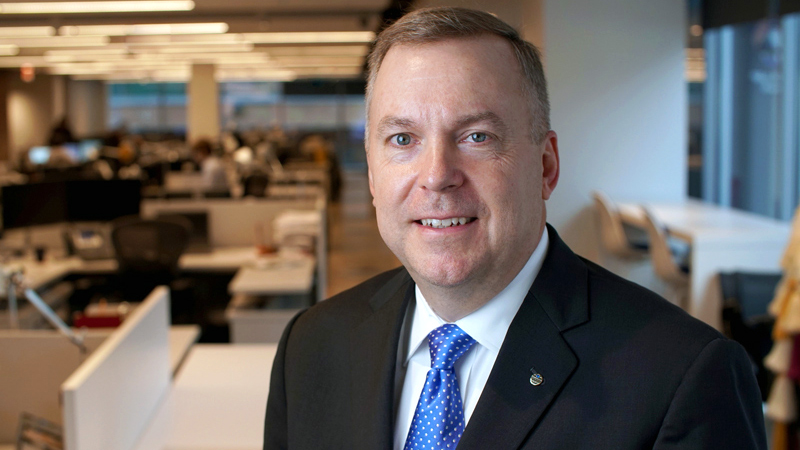 LEO A DALY is pleased to announce that Corporate Director of Federal Programs Mike Huffstetler, Assoc. AIA, LEED AP has been elevated to Fellow in the Society of American Military Engineers (SAME). The SAME Academy of Fellows recognizes members who have rendered dedicated and outstanding service to the Society, military engineering and the A/E/C profession.  
SAME Fellow is a distinct honor, held today by just 800 members of the 30,000–member society. Huffstetler was chosen for the 2021 class after a rigorous nomination process and endorsement by industry peers. His candidacy was prepared and endorsed by the SAME Omaha Post.  
Huffstetler has been a member of SAME since 1988, when he was an active-duty member of the U.S. Air Force. Throughout the years he has held numerous leadership roles in the Society, including mentor, elected and appointed positions on the local and national level. His work has been instrumental in furthering the Society's goals of enhancing industry-government engagement, developing leaders for the nation, producing STEM professionals, preparing Veterans for the A/E/C industry and strengthening the resilience of communities. He is currently chair of the SAME National Membership Community of Interest and sits on the National Board as well as the Executive Committee (XC) of the Society. 
In his professional role as vice president and director of federal programs, Huffstetler leads LEO A DALY's planning, architecture, engineering and interior design practice for the U.S. government. As the Society's longest-serving sustaining member firm (since 1958), LEO A DALY enjoys a proud history of federal service. In 2019, LEO A DALY received the Seymour S. Greenfield Sustaining Member Award. Chairman Leo A. Daly III is a life member of the Society. 
Huffstetler will be formally elevated to Fellow in a virtual investiture ceremony for the 2021 Class of Fellows in May 2021.