Award-winning supportive housing experience earns passionate team another opportunity to engage the community to uncover best design solution.
LEO A DALY's restoration design reinvents Kimpton's historic Cottonwood Hotel in Omaha
Iconic 1915 hotel restored through integrated architecture and engineering by a firm with deep roots in Omaha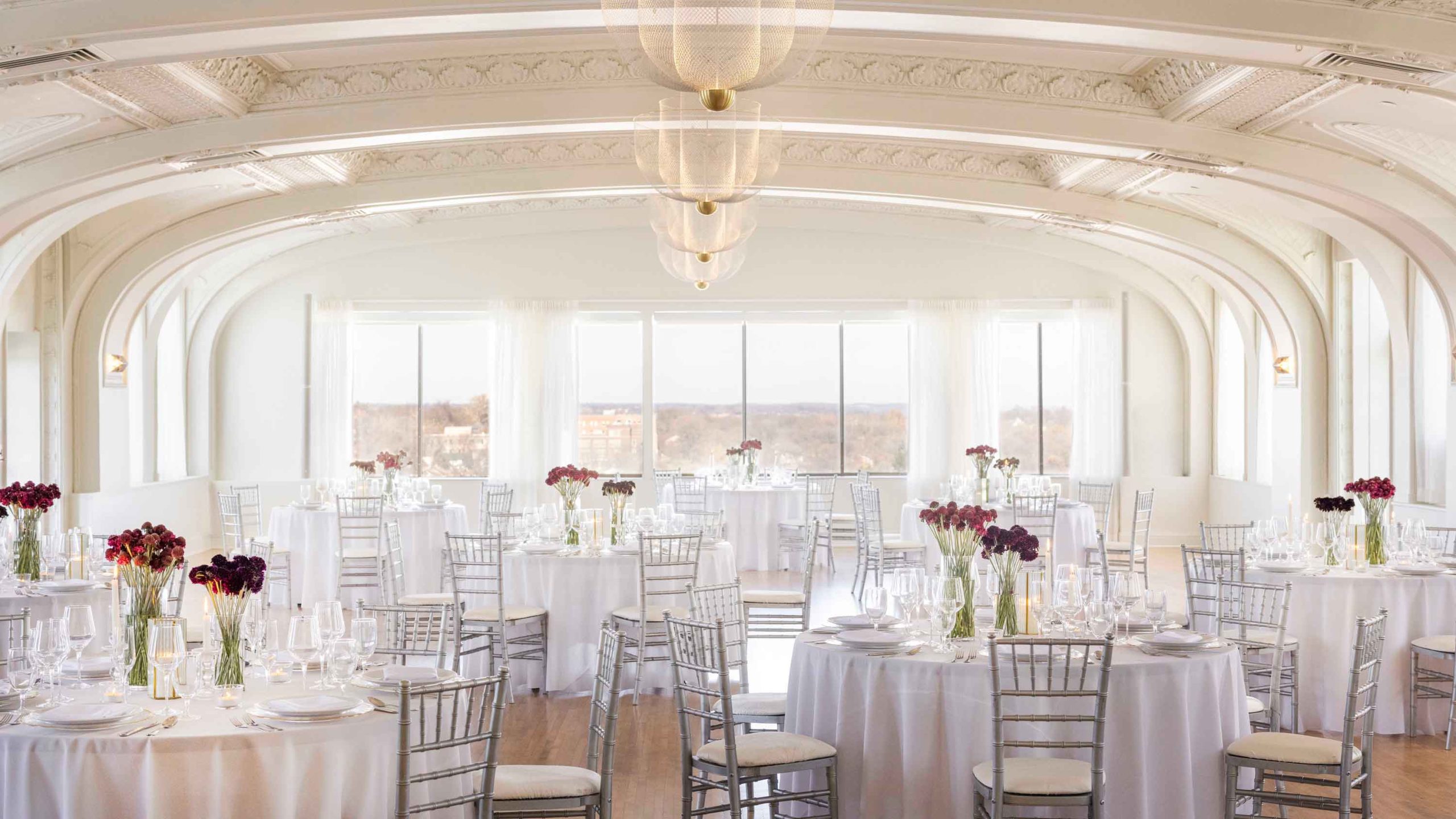 Photo: The Kimpton Cottonwood Hotel; historic Schimmel Ballroom
A storied destination between Denver and Chicago has been meticulously restored through a collaboration between international design firms LEO A DALY and DLR Group. Kimpton's boutique Cottonwood Hotel opens Nov. 20, set in Omaha's thriving Blackstone entertainment district. The Kimpton Cottonwood Hotel is managed by hospitality company Pivot Hotels & Resorts.
LEO A DALY provided architectural and engineering design services, and DLR Group led interior design and experience programming. The two firms worked in concert to carefully restore this legacy property and create a design that celebrates the spirit of the original 1915 Blackstone Hotel, which embodies the Renaissance Revival style and served for decades as a destination for presidents and cinema stars.
"Every great hospitality design begins with an even better story, and the new Kimpton Cottonwood Hotel in Omaha is a perfect example of a well-crafted cocktail that savors the flavors of old and new," said LEO A DALY Global Hospitality Practice Leader Mark Pratt. "The infusion of modern appeal paired with preservation of the hotel's iconic character inspired a beautifully executed restoration that showcases the full power of integrated hospitality design."
The renewed Kimpton Cottonwood Hotel seeks to return to a transcendent destination, balancing sentimental longings for a European way of life – yet with a spirited modern-day and forward-thinking Midwestern luxury appeal. Quiet, modern heating, cooling, ventilation, lighting and technology are woven seamlessly into the 105-year-old structure and its revived features, among them a winding marble staircase, original tile and hardwood floors, hand-carved terra cotta columns and pilasters, and an extravagant eighth-story ballroom with terraces overlooking the city.
The main historic tower is joined to a newly constructed annex, whose exterior resurrects architectural patterns from the historic Gold Coast neighborhood surrounding it. Interior spaces are tactile and driven by the property's heritage, offering guests invigorating delights from a lobby garden lounge, a sultry, masculine lobby bar, and the quaint French-inspired Orleans Café. In total, five delectable eateries adorn the premises and are powered by 21st-century kitchens.
Guestrooms characterize a respite from the energetic main-floor amenities. Inspired by the calm and reflective lawns of the original Blackstone property, they feature restrained and serene finishes with classic European Revival details. Custom wall coverings in guest baths reflect Midwestern prairie illustrations. They are combined with classic chrome and marble fixtures.
Joyful and playful interior experiences are threaded together through a common color palette of warm natural tones juxtaposed with contemporary bold furnishings and amenities. A recreation of the original speakeasy cocktail bar in the basement, the Cottonwood Room features an historically accurate circular feature bar, canopied by a shimmering metallic Cottonwood tree, all set against a restored translucent photo mural of the Missouri River.
To preserve the building's history, engineers and architects approached design with a "gentle touch." Each of more than 800 original windows were carefully restored rather than replaced. Structural additions to house two new elevators were designed to preserve existing foundations. Underused parcels adjacent to the historic property were repurposed, returning lost courtyards to adjoin interior spaces with quiet moments of outdoor leisure and refreshing distractions. Throughout the property, designers maximized glimpses of, and access to the vibrant retail, dining and entertainment of Farnam Street in the flourishing Blackstone District.
Learn more about the hotel's history in our feature article, and for more information about the hotel's amenities and features, read the complete Kimpton Cottonwood Hotel press release.