University of Maryland's Thurgood Thomas Hall earns Global Architecture & Design Award.
Kristi Nohavec receives Distinguished Service Award from Nebraska Society of Professional Engineers
A leader in education design, Kristi volunteers with numerous community and professional organizations.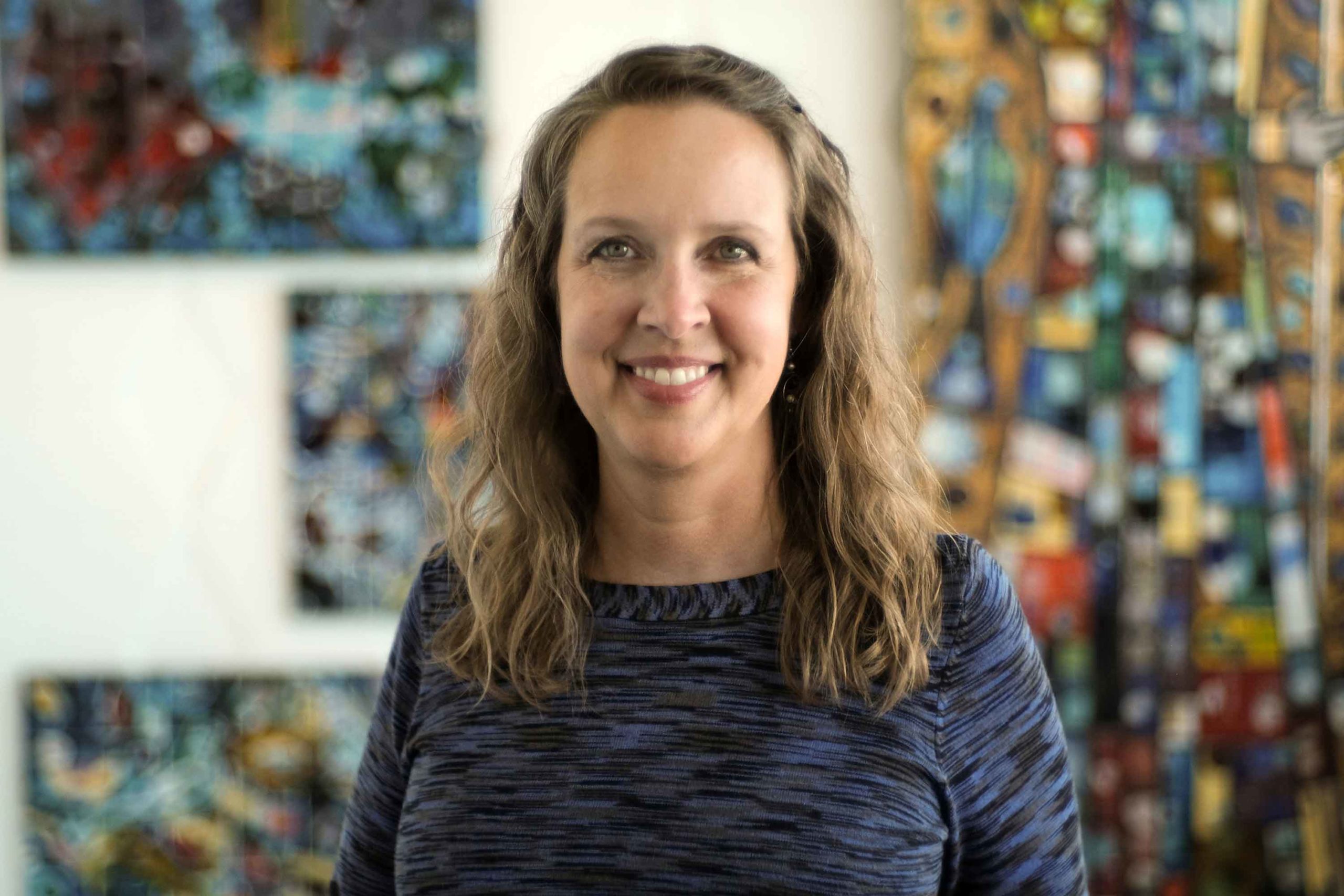 A licensed architect and engineer, and an Omaha design leader in education and higher education, Omaha Education Market Sector Leader Kristi Nohavec, PE, AIA, LEED AP, has received the Distinguished Service Award from the Nebraska Society of Professional Engineers (NSPE). The award celebrates Kristi's professional work and industry involvement as well as her humanitarian and civic contributions. A plaque was presented to her virtually on Sept. 24, during the NSPE's annual awards luncheon.
"Kristi is more than worthy of this award," said NSPE Eastern Chapter President Tony Egelhoff, PE.
As a dual-licensed designer, Kristi stays active in both architectural and engineering professional organizations, giving her a unique role in bridging the two communities. She also works with numerous non-profits, mentoring young people. Her involvement includes the Board of Directors for Benson High School's Construction & Design Career Academy and American Legion Auxiliary's Cornhusker Girls State, which teaches young women the art of civic leadership and policymaking.
Kristi devotes time and energy to numerous professional organizations for both architecture and engineering. For example, she chairs Nebraska Women in Architecture and is a charter member of the Structural Engineers Association of Nebraska. She has presided over the Nebraska chapter of American Institute of Architects and served as secretary for the Nebraska section of the American Society of Civil Engineers. Today, she is active with nine professional organizations.
Her duality also affords her multiple roles in design, from concept sketching to document stamping. She recently led structural design of Creighton University's dedicated women's athletics facility, the Ruth Scott Training Center in Omaha. Past projects include restoration of the iconic 19th century Burlington Northern Station, now headquarters for a television news station.
Kristi was nominated for the NSPE Distinguished Service Award by National Director of Engineering Kim Cowman, who underscored Kristi's passion for education.
"I have worked with Kristi for a decade," Kim said. "In that time, she has shown distinguished service. Her designs are thoughtful and collaborative. Co-workers from every discipline like having her on the team, regardless of which hat she is wearing — and she wears many."