Award-winning supportive housing experience earns passionate team another opportunity to engage the community to uncover best design solution.
Kim Cowman promoted to National Director of Engineering
After 17 years with LEO A DALY, Kim Cowman, PE, has been placed at the head of our national engineering practice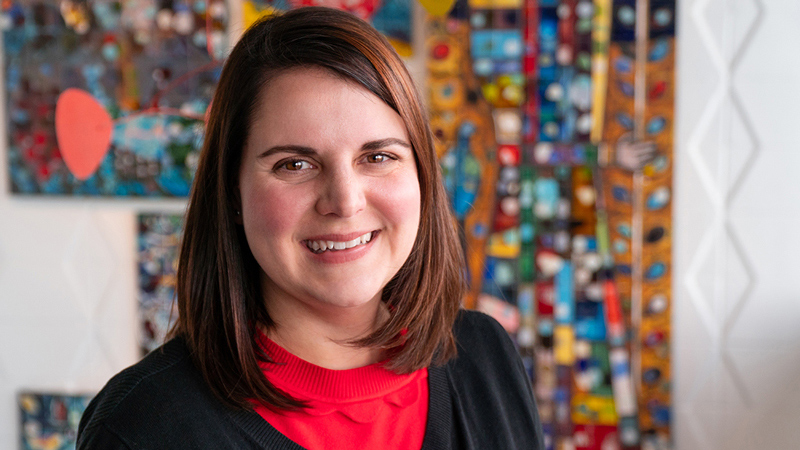 LEO A DALY is pleased to announce that Kim Cowman, PE, LEED AP, Senior Associate, has been promoted to the position of National Director of Engineering. In this role Cowman directs strategy and business development for our engineering practice throughout the U.S. She is based in Omaha and reports to John Kraskiewicz, AIA, Senior Vice President, Chief Operating Officer.
Cowman has been with LEO A DALY for the entirety of her 17-year career, working primarily as a senior mechanical engineer within the collaborative environment of a multi-disciplinary healthcare design team. Throughout her career, she has excelled at recruiting talent, demonstrated thought leadership through publishing and speaking engagements, fostered and developed client relationships for key opportunities and led integrated design teams on large, complex projects. Cowman was selected through a competitive process that included applicants from inside and outside of the firm.
"One of the primary reasons I enjoy working at LEO A DALY and have remained here for 17 years is my commitment to our full-service integrated design practice. I will be a champion for engineering across geographies and market sectors, leveraging our engineering capabilities to serve as a fully integrated complement to our architecture studios. I look forward to growing integrated design at LEO A DALY as we pursue our mission of creating innovative, thoughtful and sustainable solutions with our clients," Cowman said.
National Director of Engineering is a new position at LEO A DALY, supporting our goal of increasing interdependence and market focus across our network of U.S. design studios.
"LEO A DALY is a firm deeply rooted in integrated design. It's key to creating sustainable, high-performance buildings that deliver the most value to our clients. Kim's strategic vision for growing our engineering practice, her deep understanding of our design culture, and her passion for innovation make her the perfect choice to lead engineering for the firm," President Steve Lichtenberger said.