Hensley brings more than 30 years of executive-level leadership experience to lead the growing Dallas architecture and interior design studio
Amy Jakubowski leads LEO A DALY's LA hospitality studio
Jakubowski is an award-winning interior designer with 28 years of experience in design and business development leadership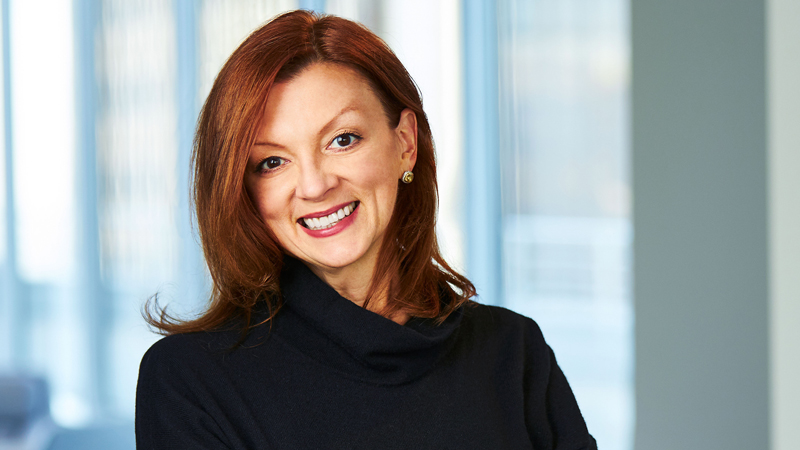 LEO A DALY is pleased to announce the hire of interior designer Amy Jakubowski, IIDA, ISHC, LEED AP. As director of interior design, Jakubowski now leads our hospitality design studio in Los Angeles.
Jakubowski is an award-winning design executive with over 28 years of experience as a leader, designer, director and business development partner. Her diverse experience includes mixed-use developments, hotel repositionings and renovations, new builds, restaurants, residential, retail and corporate offices, including the development of brand prototypes and guidelines. She has been responsible for annual design revenues in excess of $10M, and construction project budgets ranging from $25M to $500M. She has worked successfully with major hotel brands including Hyatt, Marriott, Hilton, Waldorf Astoria, St. Regis, Fairmont, Four Seasons, Ritz Carlton, Peninsula, Langham, Viceroy and IHG.
Jakubowski's design work has been published in Interior Design, Boutique Design, Sleeper, Hospitality Design, Contract, Metropolis, and recognized with Gold Key and IIDA Lester Dunes Awards. She has also been named as one of Hotel Management's Top 30 Most Influential Women in Hospitality, and been a contributing author to industry publications and a reoccurring speaker at industry conferences. She is a graduate of the Fashion Institute of Technology in New York, where she received a BFA in interior design.
"We are excited to welcome Amy to the talented LEO A DALY team. Amy has proven her expertise in the hospitality sector throughout her impressive career and we look forward to utilizing her design leadership to further strengthen our portfolio of awarding-winning hospitality design to better serve our clients," said Mark Pratt, Global Hospitality Practice Leader.
LEO A DALY is an industry leader in hospitality design, ranked 5th among architects and designers by Hotel Business in 2020. The firm earned $20.9 million in fees in 2019, and completed projects for Kimpton Cottonwood Hotel (Omaha, Nebraska), Hotel del Coronado (Coronado, California) and Embassy Suites San Rafael (San Rafael, California).