With retail design complete, the newest Goodwill location will begin construction and is scheduled to open in late 2024.
Carson Group cuts the ribbon on new national headquarters in Omaha
Company leaders, designers, builders and dignitaries celebrate a new 'beacon' at Heartwood Preserve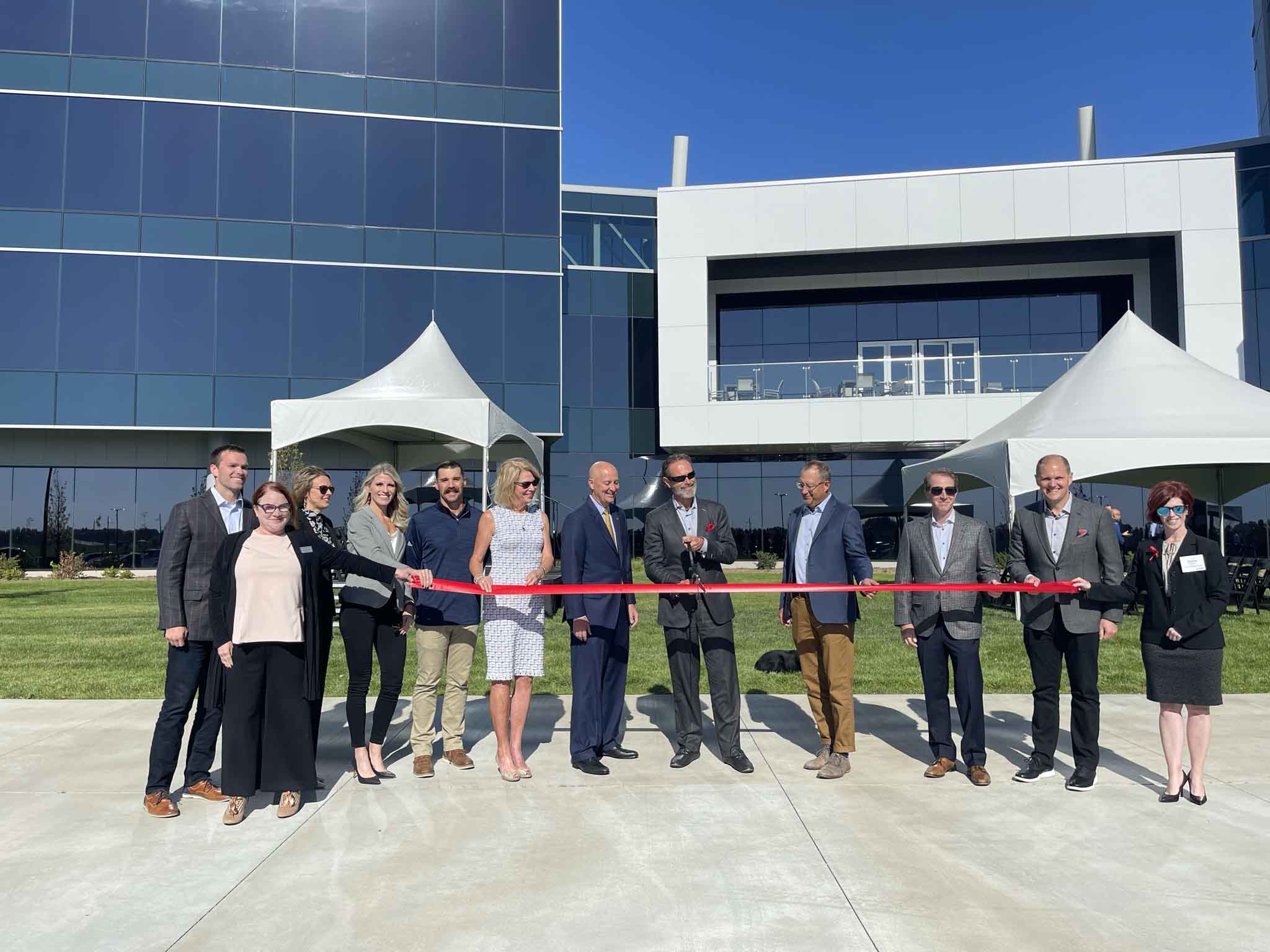 A ribbon cutting ceremony was held at 11 a.m. October 19, in front of the new Carson headquarters, flanked by the company's staff, known as "internal stakeholders." In her opening remarks, Carson Group Chief of Staff Kelsey Ruwe called the 200,000 SF campus a "beacon" for talent around the country and the world. The ceremony was attended by CEO and founder Ron Carson, Nebraska Gov. Pete Ricketts, Omaha Mayor Jean Stothert and Nelly, the company's Labrador Chief Comfort Officer. Architects, engineers and interior designers from the LEO A DALY design team were in attendance along with the JE Dunn construction team and leaders from developer Tetrad Property Group. Remarks praised the design's symbolism and beauty as well as its features that allow people to "love what they do every day."
"We have people working remotely, and the more they travel here, the more they want to live here," said CEO Ron Carson.
LEO A DALY Director of Design Jonathan Fliege delivered remarks about the building's "Ascend" design concept. Symbols of growth and progress pervade the occupant experience, starting in the parking lot and continuing as one enters its elegant lobby and climbs the iconic sit-to-stand stair into the heart of the campus.
"This building is beautiful," said Gov. Rickets. "When you've created a space like this, you're going to be able to attract the talent."
Read our design press release to learn more about the Ascend design story for Carson's headquarters.