The Managing Principal of the Washington, D.C. studio is featured in the Women's History Month edition of WBJ's People on the Move.
Chia-Lung Chang joins LEO A DALY as Director of Planning and Urban Design
The architect and planner brings 20 years of experience to lead our global planning practice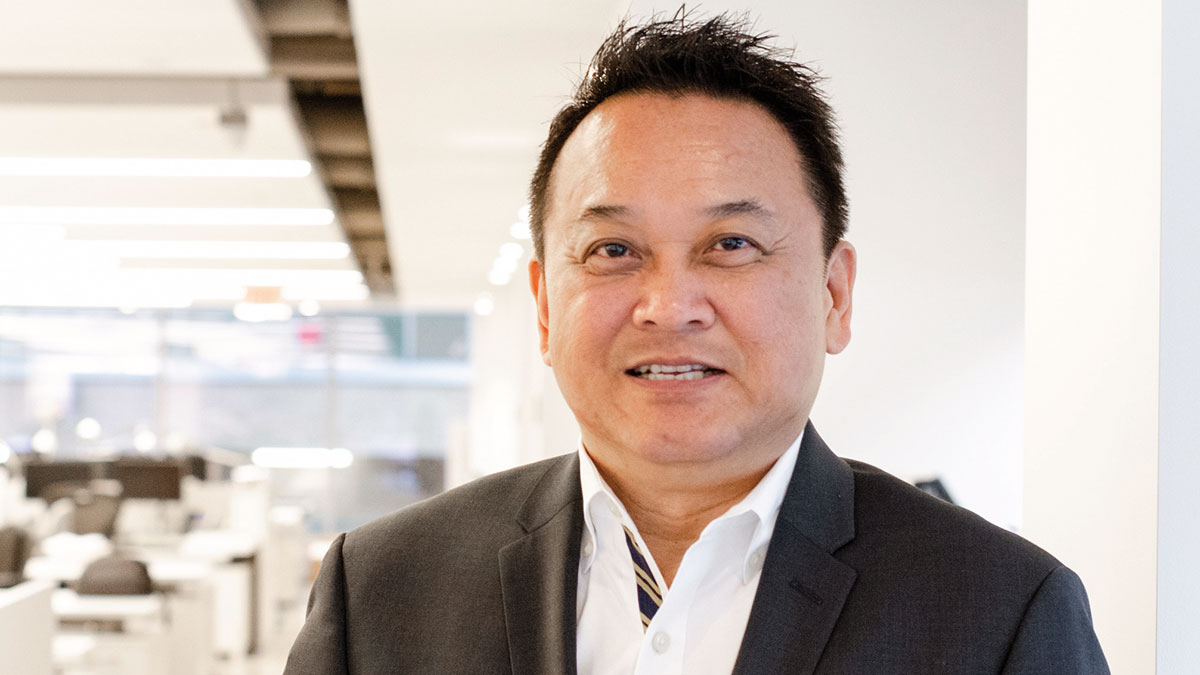 LEO A DALY is pleased to announce that Chia-Lung Chang, AIA, has joined the firm as vice president, director of planning and urban design. In this role, he will work closely with executive and studio leadership to develop and execute strategy for our global planning and urban design practice. He is based out of the Washington, D.C., design studio.
Read a short interview with Chia on Perspectives: How will quality of life in cities change post-pandemic?
International masterplanning experience
Chia joins LEO A DALY after 20 years with Gensler, where he led the firm's South-East Region Planning and Urban Design practice. He is an expert at managing and designing complex projects that require big picture, resource-driven solutions. His planning and urban design portfolio encompasses work across the globe, including a new resource-efficient desert city in the Kingdom of Saudi Arabia, a financial district in Malaysia that balances high-density mixed use with natural open space, and a self-sufficient community in Nigeria that blends local traditions with twenty-first-century innovation, and a climate-sensitive mixed-use development in Qatar that is walkable and activated day and night.
An award-winning planner and architect, Chia is widely recognized for the forward-looking leadership he brings to his work and regularly speaks and lectures on smart cities, quality of life, and long-term sustainability in the built environment.
"Chia brings the unique experience of building an international center of excellence in planning and urban design and leading multiple studios to collaborate on large, high-profile projects all over the world. His holistic view, dedication to integrated design and focus on adding value for clients makes him the perfect fit to lead our global planning and urban design practice," said President Steven Lichtenberger, AIA.
Strategic growth for  LEO A DALY
The hire is part of a strategic investment in expanding our integrated design capabilities. We are focused on aligning resources to deliver best-in-class design and thought leadership as a seamless global practice. Other recent changes include an expansion of LEO A DALY's federal design group; the appointment of firmwide leaders in sustainability, engineering, education, hospitality, and talent development; and the appointment of Global Design Principals Irena Savakova, RIBA, and Dennis McFadden, FAIA.
"A vertically oriented, integrated design approach enables LEO A DALY to deliver progressive, meaningful solutions to our clients' needs, anywhere in the world. As we enter our second century as a firm, we're committed to creating a design platform that will drive excellence and innovation for the next 100 years," Lichtenberger said.